Video conference gone wrong? Zoom meeting fails? You're not alone. Not in the least!
Near the beginning of COVID-19, I began co-hosting a group video call series with other job search experts for job seekers to get quick answers to their burning questions.
I call these 'JOSH chats', short for 'JobMob job search online hangouts', and you can find them in the JobMob Job Search Events Calendar.
Some of these group video calls have been over Zoom but I've also begun streaming directly to YouTube Live, where the recording is immediately available for you after the chat is over.
The calls had all gone well until yesterday, when this happened:
It gives me a headache just to watch it.
Looks like I have an old 56K internet connection from the '90s! Maybe if you like Impressionism, but even then it's pretty bad.
Still, it could have been worse.
As so many people have flocked to video chats due to the pandemic, so many have had Zoom meetings gone wrong.
Here are some of the funniest and cringiest video conference fails I could find.
Enjoy, and be warned. It could happen to you too!
Video conference and Zoom call fails that will make you cringe
1) Distraction fail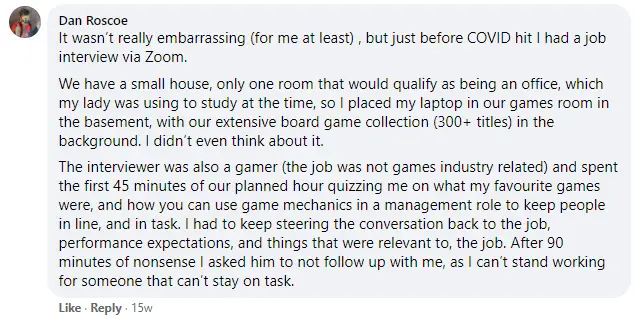 2) Pet fail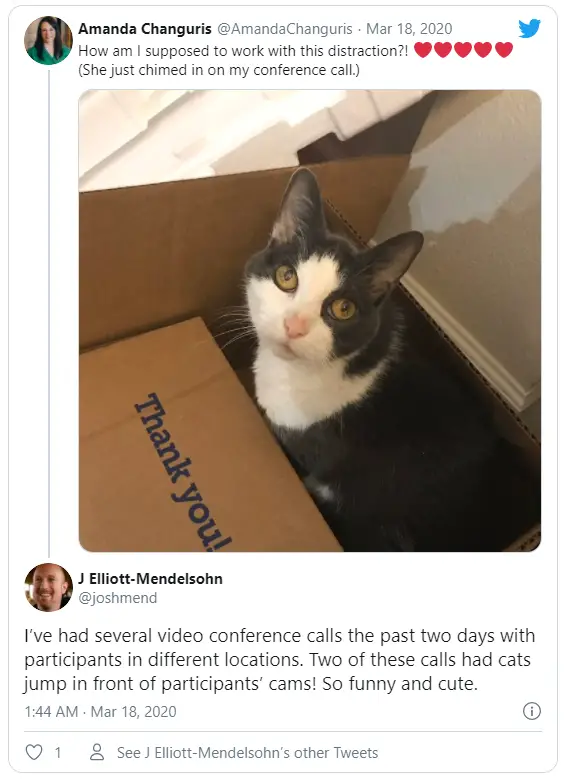 3) Look fail
(Although, a tweet reply pointed out: "His mother passed away and his partner lost her father last week, not to mention [Patriots' player James] White's loss. After a week like that, I'm sure he has far more important things to worry about than his outfit. Impressed he was able to show up & coach after the week his family (and players) had.")
4) Frozen screen fail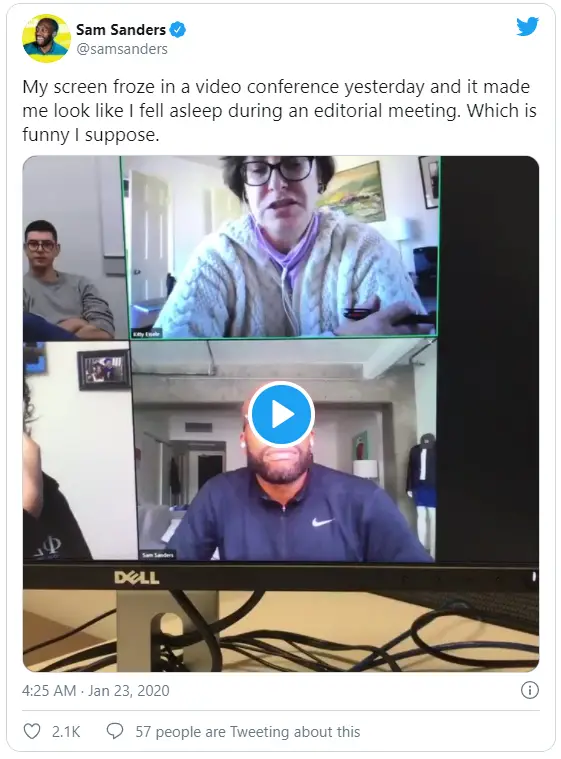 5) Mute fail
Sometimes the opposite is the problem…
6) Mic fail

7) Bystander fail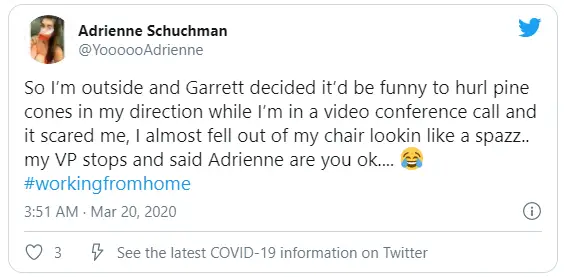 8) Texting fail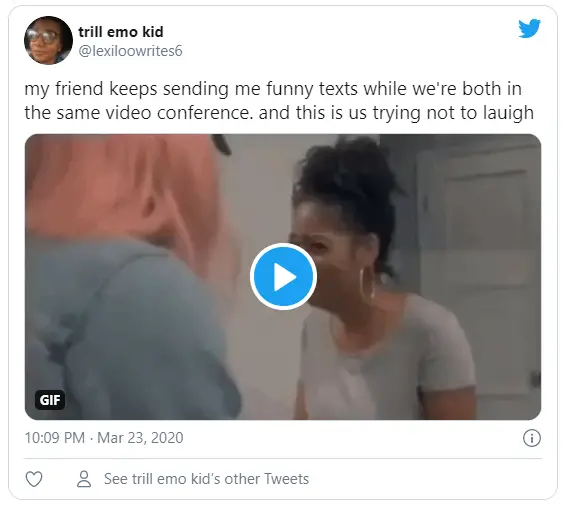 ---
Parody: A Conference Call in Real Life
---
9) Beer fail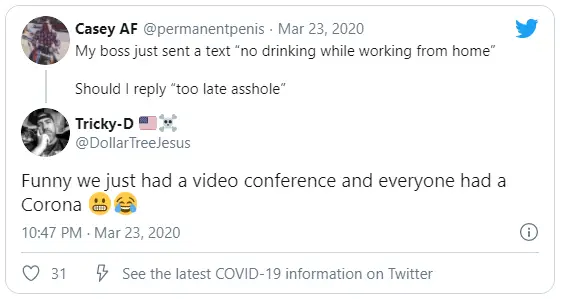 10) Pyjama fail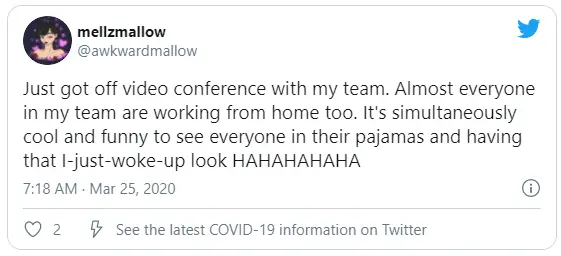 11) Funny mom fail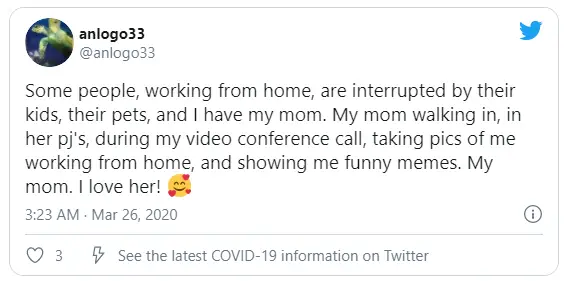 12) Yogurt fail
13) Cereal fail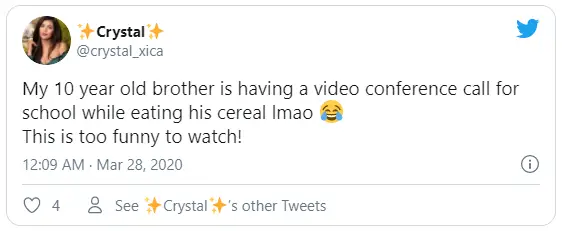 14) Kid fail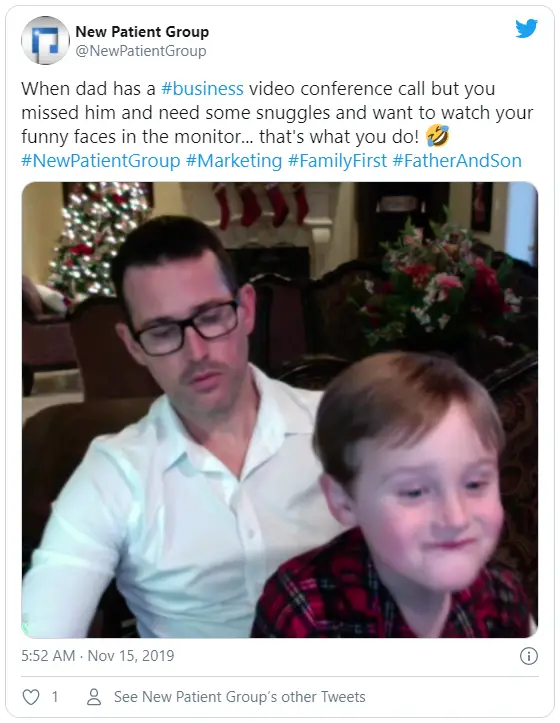 15) Hair fail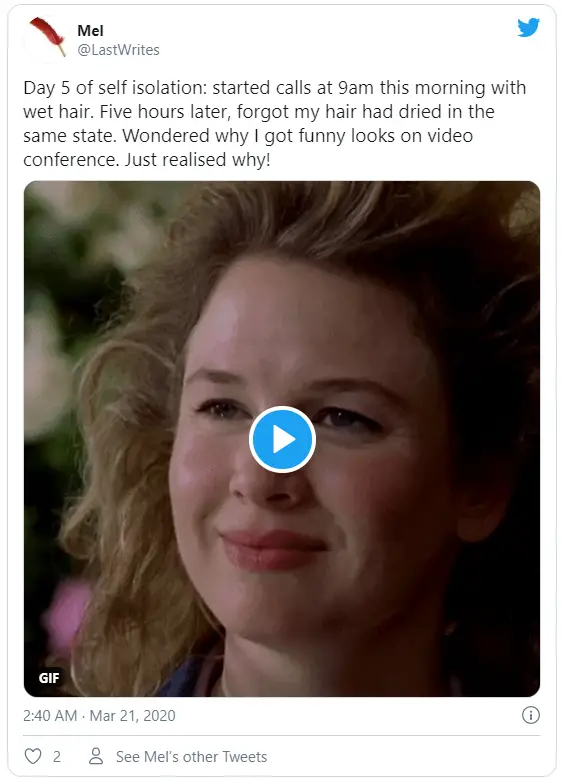 16) Bathroom fail
"Woman's video chat blunder while working from home goes viral (Funny) #zoomvideo epicfail"
Thankfully, things sometimes turn out for the best: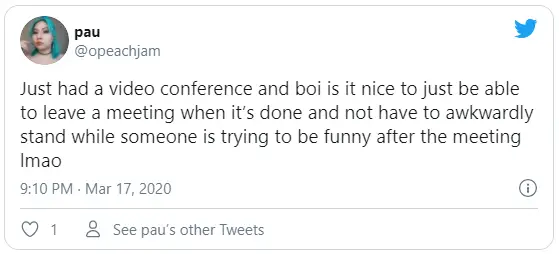 And an important tip for any future Zoom call:
Question of the article
What's the funniest thing you've done by accident in a Zoom call or video conference? Tell us in the comments.
What others are saying
Bonus: MORE ZOOM VIDEO CALLS GONE WRONG! (Hilarious Zoom Fails)
READ NEXT: How To Ace Video Job Interviews
Subscribe to JobMob via email and follow me on Twitter for tips on how to avoid job search-related zoom call fails.