25 terrific entries and almost 400K pageviews later, the 5th Annual JobMob Guest Blogging Contest is over.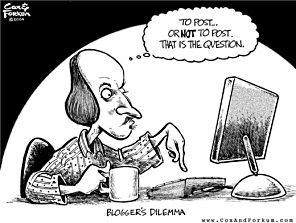 Winners' announcement coming this week
Over US$5000 in prizes will be awarded this Wednesday, September 21st.
Among the many prizes about to make a lot of people happy, there's the new Judges' Choice prize, the overall favorite guest post as voted by the contest judges, regardless of how well the guest post performed in competition for the other prizes.
However, since the grand prizes are so grand, I've decided that their winning guest posts won't be eligible for the Judges' Choice prize, only the other 22 entries will be. This is one way I've tried to spread the winnings around to the many contestants, in recognition of their efforts.
The Judges' Choice panel is made up of these terrific contest sponsors:
Gold sponsor, Marcus Tandler of JOBlog
Gold sponsor, impact marketing advisor Rabbi Issamar Ginzberg
Silver Sponsor, Ann Smarty of MyBlogGuest.com
Bronze Sponsor, Jason Alba of JibberJobber.com
Bronze Sponsor, Dan Schawbel of The Personal Branding Blog
Thank you to all our sponsors
This massive contest was made possible by these terrific people and their companies.
Please visit their websites, especially if you have a need for similar services and products. They deserve your support.
Thank you to our Gold Sponsor: Marcus Tandler and JOBlog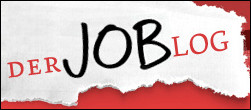 Marcus Tandler's JOBlog is Germany's oldest blog about job search & careers. For its 6th anniversary (!) the JOBlog is proudly sponsoring JobMob's guest blogging contest.
Thank you to our Gold Sponsor: Rabbi Issamar Ginzberg
In case you've been living in a cave for the past several years, Rabbi Issamar is an internationally acclaimed advisor to successful business owners, and a winner of Inc. Magazine's prestigious "Entrepreneur of the Year" award. Three lucky winners will each receive a full hour of time with Rabbi Issamar to discuss their future, vision, and obtain clarity of goals- and get a game plan for how to get there!
Thank you to our Silver Sponsor: Kiesha Easley and WeBlogBetter.com
Kiesha Easley is the owner of WeBlogBetter.com, a blog devoted to offering blogging tips. She is a freelance writer, copy-editor, and blog consultant for small business owners. She's just recently released, Be a Blessing: 77 Ways to Bless Others, a book that encourages everyone to consider practical ways to help others. Connect with her on Twitter @weblogbetter.
Thank you to our Silver Sponsor: WebHostingBuzz.com

WebHostingBuzz is a reliable web hosting company based in MA, USA. WebHostingBuzz serves 25,000 clients from around the world. With a reputation for reliable, fast web hosting backed by excellent customer support, WebHostingBuzz is an ideal choice for webmasters looking for web hosting, reseller hosting or vps hosting. WebHostingBuzz offers a 30 day money back guarantee for it's hosting services and also has a generous web hosting affiliate program.
Thank you to our Silver Sponsor: MyBlogGuest.com
MyBlogGuest is the free platform which bloggers join to easier find each other and exchange guest posts. The most popular feature inside is the Articles Gallery where you can upload an article for blog owners to come to review it and make their offers. Here's a quick video intro made by one of our members.
Thank you to our Silver Sponsor: HireAHelper.com

HireAHelper helps people compare and hire movers. Entering a US zip code and your move date pulls up a list of local movers, final pricing from each company, and honest reviews from past customers – unedited, positive AND negative. So, throw your phone book out (I mean really, what moving company would give you positive & negative references about themselves?) and do all your moving research and hiring in one place: HireAHelper.com.
Thank you to our Silver Sponsor: Freelancer.com

Freelancer.com is the world's largest outsourcing site with over 2.6 million registered professionals from over 234 different countries and territories. Through our website, you can hire freelancers to do work in areas such as software, writing, data entry and design right through to engineering and the sciences, sales and marketing, and accounting & legal services. The average job is under US$200, making outsourcing for the first time extremely cost effective for small businesses. Simply post your first project for free and watch all the freelancers bid to do your work.
Thank you to our Bronze Sponsor: Jason Alba and JibberJobber
"So what is JibberJobber? Is it a job search tool? Is it a networking tool? It is more like a personal relationship manager that allows you to do everything you need to do to manage a job search and optimize your network relationships – for the duration of your career!"
Thank you to our Bronze Sponsor: Dan Schawbel
Dan Schawbel is the Managing Partner of Millennial Branding LLC, is a world renowned personal branding expert. He is the international bestselling author of Me 2.0, and the publisher of the Personal Branding Blog.
Thank you to our Bronze Sponsor: Recruiting Animal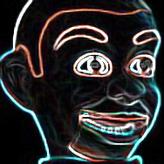 Animal is the host of a rowdy online call-in show about recruiting and careers. In April 2006, he founded the Recruiting Animal blog, then, in March 2007, he started The Recruiting Animal Show, the only online call-in show about recruiting in world history.
Thank you to our Bronze Sponsor: Keller Hawthorne and Simply Fresh Themes

"I, Keller Hawthorne (blogger, web designer, e-commerce store owner and WordPress fanatic), design Premium WordPress themes that can easily transform your WordPress install into a modern day website. With powerful theme options, you can customize the color, look and feel of your theme with just one click! Take control of your website with WordPress and Simply Fresh Themes."
Thank you to our new Bronze Sponsor: Joshua Waldman of CareerEnlightenment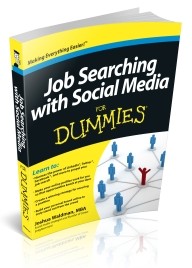 Joshua Waldman helps frustrated job seekers leverage social media to find work FAST! He is the founder of CareerEnlightenment.com and the author of the new book, Job Searching with Social Media for Dummies. Sign-up for his newsletter today and get access to his exclusive training videos for free.
Subscribe to JobMob via RSS or email and follow me on Twitter for more great job search contests in the future.