In Part 2 of this podcast interview, Nat Gordon has some unconventional resume writing tips to share.
To listen to this podcast, press the Play button to begin streaming the audio or else right-click the Download link and choose "Save as…" or "Save link as…".
[audio:https://jobmob.s3.amazonaws.com/Nat-Gordon-Podcast-Interview-Part2.mp3]
Download the MP3 [ 37 Minutes – 44 MB ]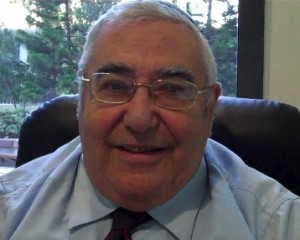 If you'd like to find out more about the podcast before listening, read on.
Nat Gordon
Nat Gordon is Israel's best known recruiter specializing in jobs for English speakers, having founded Marksman International Personnel in 1982.
In Part 1 of this 2-part interview, Nat focused more on job search in Israel. If you missed it, you can listen to that podcast here: Podcast Interview With Nat Gordon – Part 1. Then come back and listen to the conclusion.
Highlights of Part 2
Why there will always be a need for headhunters & temporary workers
How most people have the wrong mindset when they visit job boards
Why putting personal information on your resume is a good idea
When to consider putting your current/last salary on your resume
How to change careers for a position where salaries are lower
When it makes sense to NOT detail each past employer separately on your resume
Why having a lot of work experience can be overrated
How to avoid giving off the wrong impression that you're overqualified
The typical recruiting process with Marksman
Stunts that Israeli companies will pull to hide shady hiring practices such as nepotism
Why it's not a bad thing when companies hire people like them
Legal issues when hiring in Israel
Standout stories
Have any favorite moments in the show? Anything to suggest for future podcasts? Tell us in the comments below.
MP3 Download
Download the MP3 [ 37 Minutes – 44 MB ]
Subscribe to JobMob via RSS or email and follow me on Twitter for more podcast interviews with Israeli recruiters and job search experts.