A recent blog post by Jonathan Rick suggests that personal branding isn't really that important for job search or career success.
He's both right and wrong.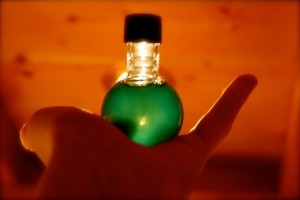 Jonathan's article was guest-posted on Lindsay Olson's blog. In the well-written piece, Jonathan takes a look at 3 people – Cyrus Krohn, David Kralik and Michael Krempasky – who barely blog, have almost no Twitter followers and a minimal Facebook following, yet are all extremely successful and famous for what they do.
He says:
"Clearly, these guys are major players in the digital media field. They speak at conferences, command sizable salaries, and boast enviable records of accomplishment.
Yet their efforts at personal branding—their own PR—are relatively lackluster. In short, they're behind-the-scenes operators, who keep their heads down. They'll give a quote to a reporter, but client work is their priority.
And yet, if these folks were job searching, a recruiter no doubt would advise them to raise their own profile—to beef up their LinkedIn page, optimize the search engine results for their names, and start publishing thought-leadership pieces.
This advice is well taken, but perhaps overdispensed…
Put another way, Show me what you've done for others, and I'll discern who are."
Where Jon is wrong
Personal branding is the same thing as personal public relations (PR).
Jonathan's article is an example of this confusion many people have about personal branding, beginning with its title- "Personal Branding vs. Accomplishments" which we could paraphrase here as "PR Spin vs. Fact".
Personal branding isn't just a marketing message. As I said recently, "a personal brand is the impression you want to leave on people, the way you want to be remembered. Everything you do and create to reinforce that impression is also part of your personal brand."
Personal branding and personal accomplishments aren't mutually-exclusive and a good personal brand is much more easily built on those successes and accomplishments than without them or in spite of them. In fact, Jonathan goes on to prove this exact point.
Personal branding is only about YOU raising your profile online.
The 3 people Jonathan mentions each have strong personal brands and yet seem to have almost no online presence.
Actually, that's not completely true.
All 3 of them work in big digital media (where numbers are discussed in millions), and as such, their work has a very wide reach even if it's not directly about them personally. More importantly, Jonathan mentions how Cyrus Krohn and David Kralik were reported on by major websites and by doing so, he himself is talking about them online.
So they do have an online presence, it just wasn't built by them directly.
Ultimately though, what's important is this: whether it's you or someone else doing the communicating online OR offline, all that matters is whether the message reinforces your personal brand.
Where Jon is right
Personal branding does not mean being a blogging social media junkie.
Social media is just one tool for building a personal brand, and a highly-recommended one at that because if your brand content really is good, your message can go viral and build your brand very quickly. However, as Jon's trio of examples clearly shows, you can build a strong brand without social media or blogs and this is obviously true when you realize that personal branding existed way before blogging and social media (even if that's not what it was always called).
You need accomplishments more than you need marketing.
(You know what? People who think the opposite are usually spammers and other kinds of junk marketers.)
Without accomplishments, your personal branding has no legs to stand on and will fall apart under scrutiny. In other words, you simply can't build a strong personal brand without any accomplishments.
As Jonathan's 3 examples show, if your accomplishments are impressive enough, you can grow your personal brand by word-of-mouth, client referrals and media mentions without any active promotion on your part. That can only happen when other people know about those accomplishments in the first place, such as when your accomplishments were for clients.
Conclusion
Personal branding really is important for job search or career success but only if you can back up your brand with real accomplishments that prove what you're capable of.
I originally published this article on the terrific Personal Branding Blog. If you liked it, you'll also enjoy The 2 Keys to Personal Branding Success.
Subscribe to JobMob via RSS or email and follow me on Twitter for more ways to use your personal brand to make job search easier.