Monday July 21st is the final submission deadline for this summer's contest.
Very specifically, end-of-day Monday (or midnight Tuesday for the sticklers) Pacific Daylight Savings time is the deadline after which submissions will be closed.
Check here for the deadline in your local time (will open in a new tab/window)
As of Sunday afternoon, there were still 10 open spots remaining in the contest, down from the initial 25. And I know of at least a few people who are busy trying to claim one of those spots before it's too late.
The clock is ticking.
Over $11,000 in prizes is up for grabs…
Will you make it in on time?
Whether you join or not, share this with someone who can so you can at least compete for the Referral Prize, which will go to the person who refers the most contestants.
Thanks again to our terrific sponsors
Thank you to our Silver Sponsor: MaxCDN
MaxCDN is one of the fastest CDNs in the world. A CDN makes your website fast by taking a copy of your website and delivering it from the closest servers to your website visitors. For example a user in London loading a US website will be slow, so what they do is allow that user to load the site from London, making it fast for them. Check them out at www.maxcdn.com.
MaxCDN is very easy to recommend, because JobMob has been using their service for almost 4 years, since November 2010.
Thank you to our Silver Sponsor: Moz
Moz provides inbound marketing analytics software. They also foster the web's most vibrant online marketing community and create free resources for learning inbound marketing.
Thank you to our Silver Sponsor: Neil Patel and Quicksprout Traffic U
Neil Patel's Quicksprout Traffic U is the only online traffic school guaranteed to teach you to attract more visitors who will buy from you. Get the traffic your business needs – even if you're new to SEO… With unlimited traffic-generation and conversion tutorials from the trusted co-founder of KISSmetrics and Crazy Egg.
Thank you to our Silver Sponsor: Resume to Interviews
Resume to Interviews is a career services company that provides professional LinkedIn services, including company pages for businesses and LinkedIn profiles for individuals. The company of five staff work with you closely to examine your or the company's history, asking hundreds of questions, pushing you for details, and eliminating any ambiguous, clichéd, or unspecific language. The end result is a well-written optimized LinkedIn page or profile that features your history, accomplishments, and selling points in a way that will leave you newly confident and prepared for networking.
Thank you to our Silver Sponsor: WebHostingBuzz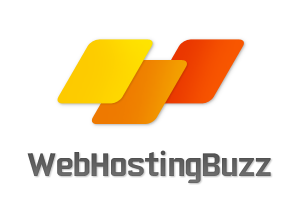 WebHostingBuzz is a reliable web hosting company based in MA, USA.
WebHostingBuzz serves over 30,000 clients from around the world. With a reputation for reliable, fast server technology backed by excellent customer support, WebHostingBuzz is an ideal choice for any internet project regardless of the budget available.
WebHostingBuzz offers a 45-day money back guarantee for its hosting services and also has a generous affiliate program.
Thank you to our Silver Sponsor: Elaine Griffin Designs
Elaine Griffin Designs specializes in WordPress website customizations, logo development, marketing material design, and social media marketing design. Elaine and her clients work hand-in-hand, and all of Elaine Griffin Designs' services are customized to meet individual client needs. In addition to her design services, Elaine offers social media content strategy and consultation services, and customized tutorials and how-to sessions so you can take control of your website and marketing needs.
Thank you to our Chrome Sponsor: H.T. Prof Executive Search
H.T. PROF Executive Search is a U.S. recruiting company that assists companies in hiring 'KEY' individuals. For the past 12 years H.T. PROF has worked extensively with over 200 Israeli companies entering the U.S. Market or growing their current presence in the U.S. We recruit on a national basis across all industries with our main focus in traditional Technology, BioTech and CleanTech.
Good luck!
Subscribe to JobMob via RSS or emailand follow me on Twitter for the best job search contests.