How to get the most out of today's job search Q&A live chat.
Today's chat will take place directly here on JobMob at 8 pm Israel time, 1 pm Eastern (check your local time here).
This will be a text-based chat, and all you will need to do is visit the right webpage at the right time. Once the chat has begun, a banner will appear at the top of JobMob saying "JRAW 2009 Job Search Q&A Live Chat is Now". Clicking the link in the banner will lead you to the chat page.
The chat page will be an article here on JobMob with a chatbox like this: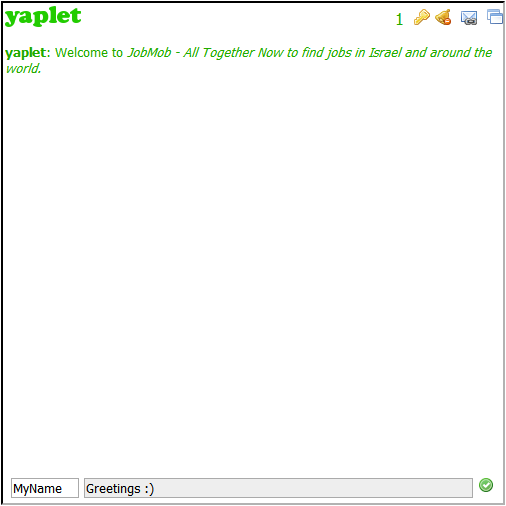 To start, replace 'MyName' at the bottom with your full name. If you're on Twitter, user your Twitter ID instead, including the '@' symbol. This will make it easier for anyone to easily follow up with you on Twitter after the chat.
When you join the chat, say 'Hi' so everyone knows you're there.
Talk to you later.
Subscribe to JobMob via RSS or email and follow me on Twitter for more fun job search events online.