JobMob is on the list of 1300 Israel-related sites that hacker group Anonymous has threatened to attack this weekend.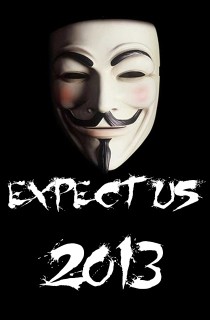 Update April 8th, 2012: there was some unusual activity on the server overnight between 4:30-5:30 am Israel time but nothing that I can definitely say was an attack. JobMob was slow to respond for about a minute at one point, but then it recovered.
OpIsrael
This week, the Jerusalem Post reported that a YouTube video was posted by Anonymous threatening to "erase Israel from cyberspace" by attacking major Israeli websites this Sunday, April 7th, which is Holocaust Memorial Day here in Israel.
According to the article, the reasons for "OpIsrael" are claims that the Israeli government continues to violate various Palestinian rights and international laws, the same message as the global BDS (Boycott, Divest, Sanctions) movement of people who purport to help the Palestinians by attacking and de-legitimizing Israel.
So, to promote what they claim are moral actions, they're going to attack Israel on a day commemorating arguably the least moral actions of all time, namely the Holocaust.
And now, thanks to JobMob reader Daragh Lally, I've learned that the list of targeted sites has been made public and JobMob is on it.
Who are Anonymous?
Hard to say, and not just because of the name.
Of course, Wikipedia has its say.
People claiming to be part of the group have participated in pro-anarchy attacks on the websites of governments, security corporations, cults like Scientology and more.
But then "group representatives" will sometimes come out and refute attacks previously attributed or claimed by them.
Is there dissent in the group, or just different groups profiting from a single brand?
Again, who knows.
But with propaganda slogans like "the corrupt fear us, the honest support us, the heroic join us", who wouldn't want to be on their side?
They've claimed to be the freedom fighters of the Internet and everyone loves freedom fighters, right?
What's going to happen this weekend?
Will JobMob be knocked offline, vandalized or outright taken over by Internet pirates?
We'll just have to see.
Stay tuned.