Keep these handy to save time when you're actively job hunting.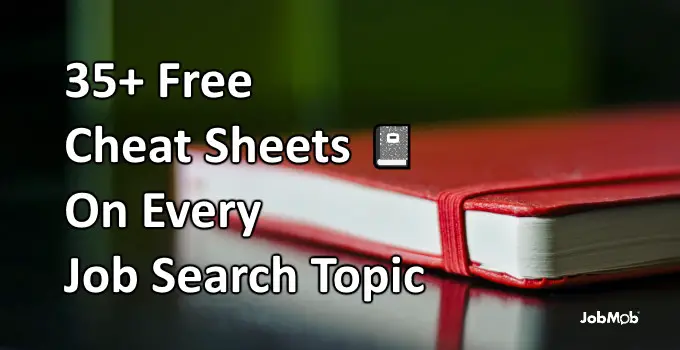 I love cheat sheets… when they're well done 😉.
I like to print them out and post them right beside my desk, or keep them in a pinned browser tab, so I can quickly glance over whenever I need to.
Depending on which aspect of your job search you need help with, there's something in this long list of cheat sheets and "cheat infographics" that you'll like.
The list is divided into the following categories for quicker browsing. Click a link to jump to a category:
Career Success
1) The One-Page Career Cheat Sheet
2) The Best Careers For Your Personality Type Cheat Sheet
3) Your 90-Day Game Plan For Career Success Cheat Sheet
4) The AP cheatsheet: New job or new career?
5) Career strategy: Professional Objectives Cheat Sheet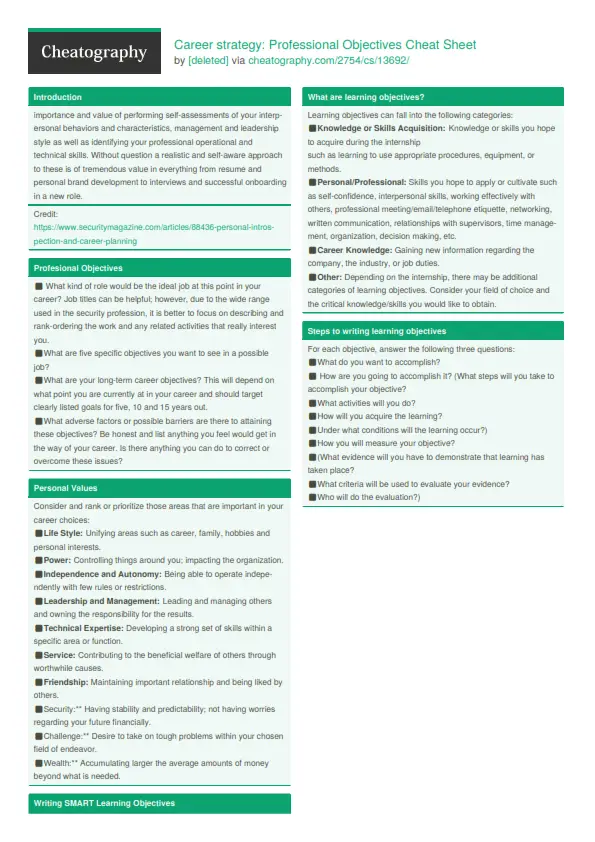 Social Media & Personal Branding
6) How To Design Your Personal Brand Image In 10 Steps Cheat Sheet
7) Social Platform Cheat Sheet
8) The Ultimate LinkedIn Cheat Sheet
9) The Complete Guide to Twitter Lingo Cheat Sheet
10) Google Product Manager Interview Cheat Sheet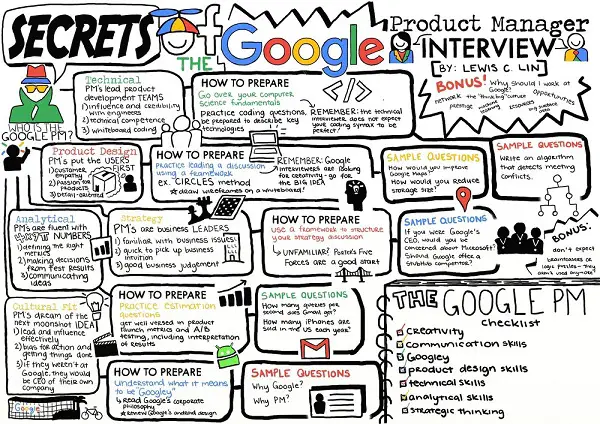 11) The Best Jobs for Every Personality Type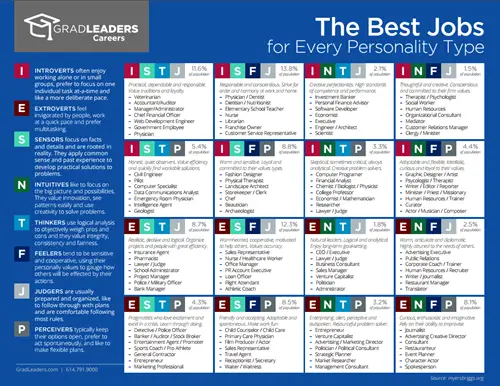 Job Fairs & Networking
12) Mastering the Art of a Career Fair Cheat Sheet
13) Your Elevator Pitch Cheat Sheet
Cover Letters
14) City of Parkland Job Seekers Cheat Sheet
15) Lisa-Marie's Resume and Cover Letter Cheat Sheet
16) The Only Cover Letter Cheat Sheet You'll Ever Need
17) Tips to Write an Exceptional Cover Letter Cheat Sheet
18) Cheat Sheet: The Cover Letter
Resumes
19) Transferable Skills Checklist
20) SnagaJob Resume Cheat Sheet
21) Business News Daily Resume Cheat Sheet
22) Resume Cheat Sheet: 222 Action Verbs To Use In Your New Resume
24) How to Make Your Resume One in a Million

Job Interviews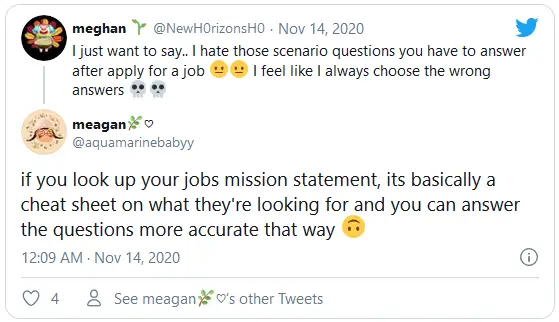 25) GiveAGradAGo Interview Tips and Advice Prep Pack
26) Your All-in-One Interview Prep Guide
29) 10 Good Body Language Examples to Use in Presentations
30) Job Interview Cheat Sheet: Master Your First Impression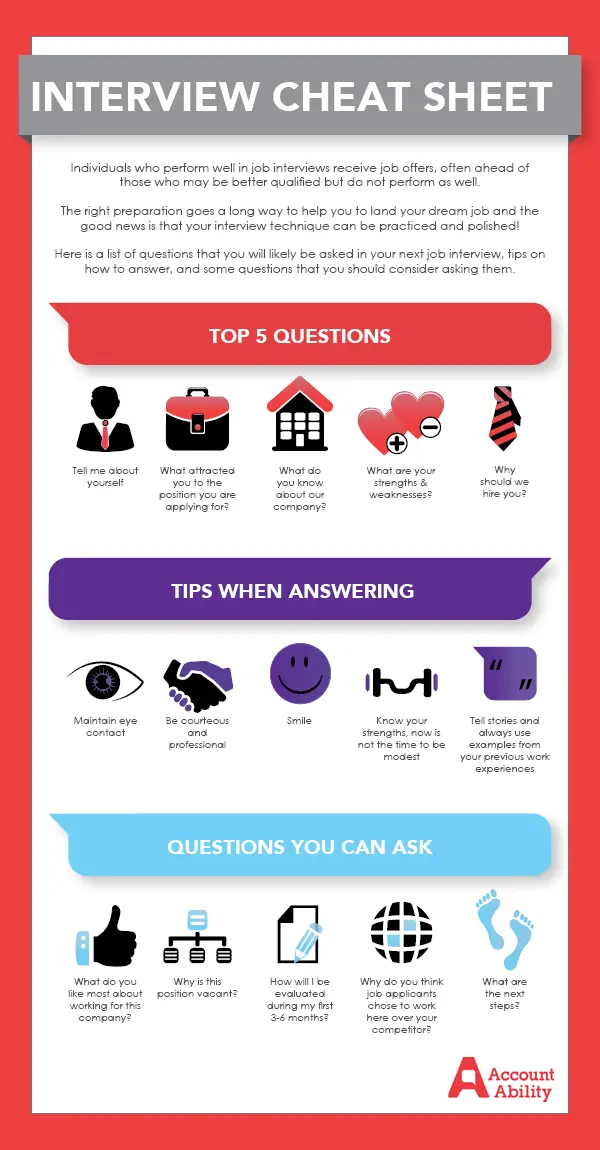 32) Landing the job: Secrets to a successful job interview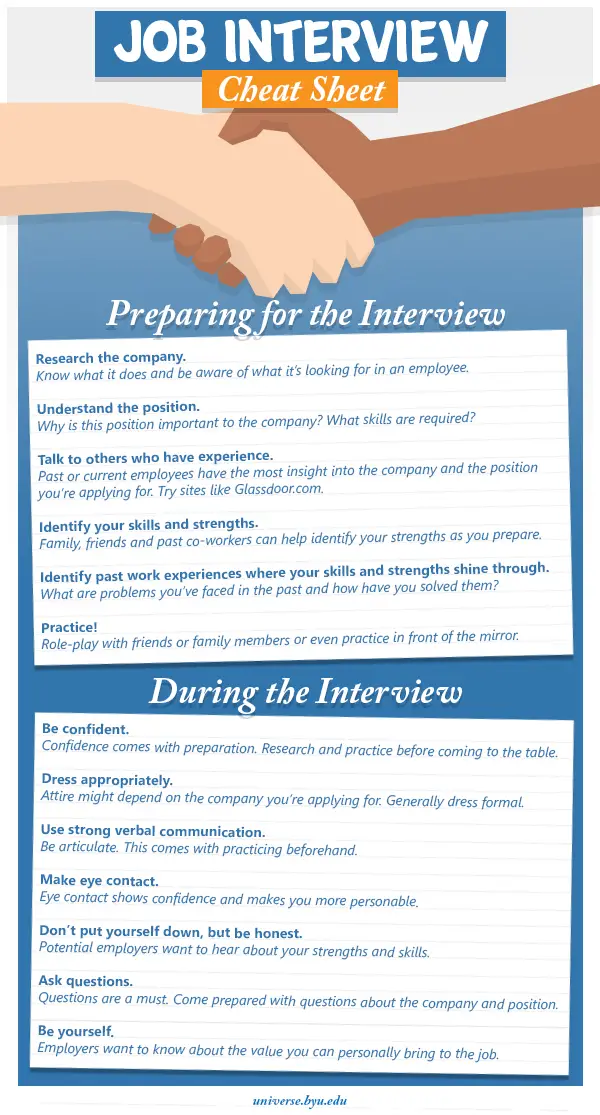 33) The Interview Guys' Master List Of 200+ Job Interview Questions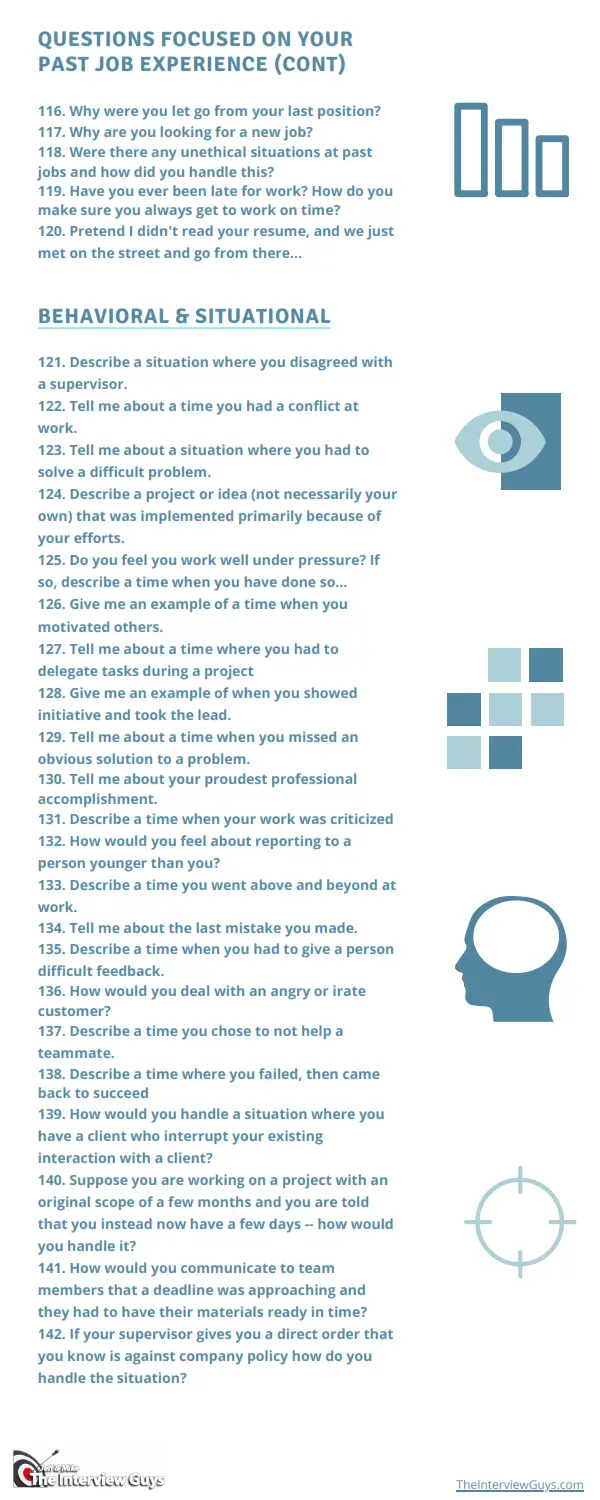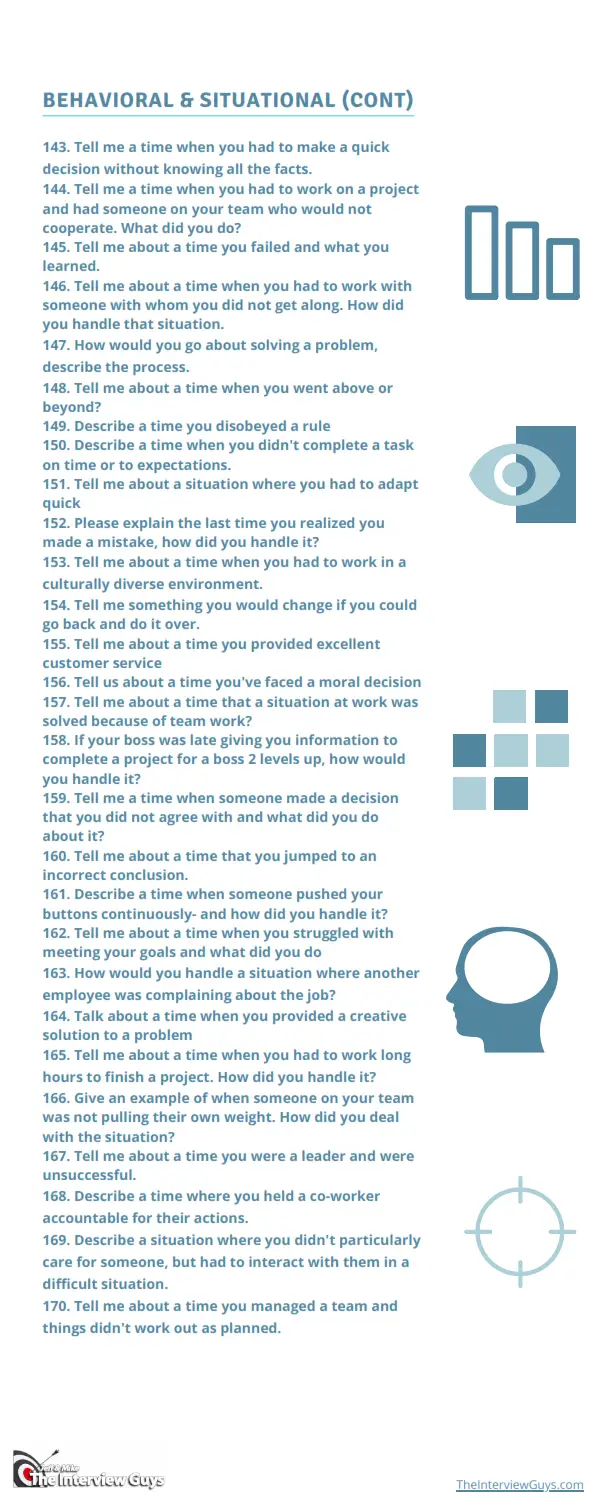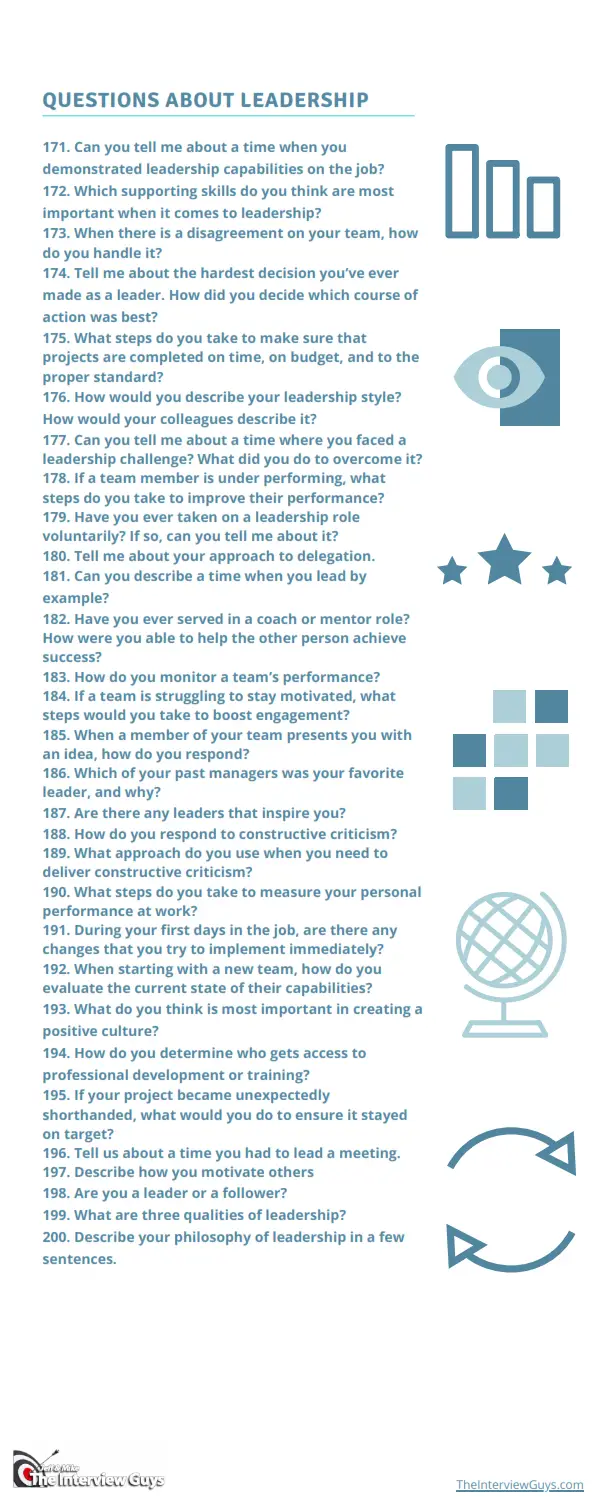 34) Interview Prep Cheat Sheet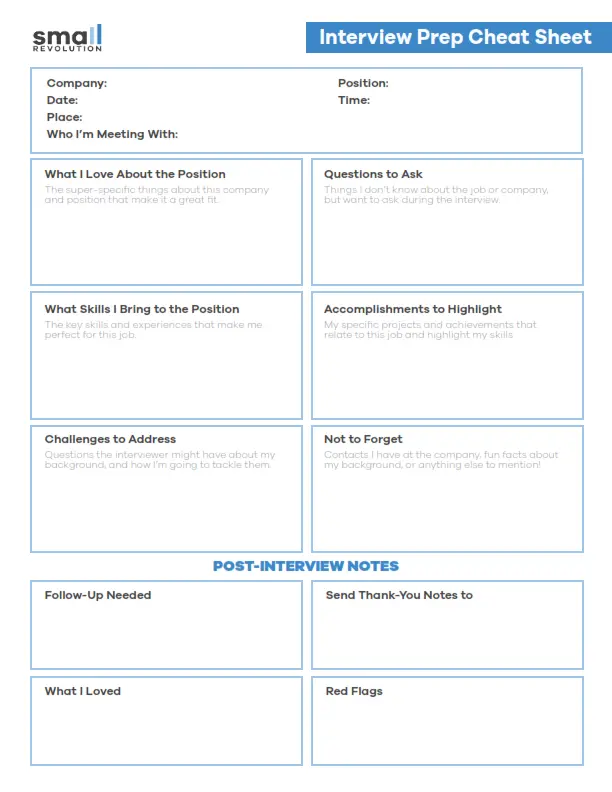 35) Job Interview Cheat Sheet
Salary Negotiation
36) Salary Tutor Negotiation Cheat Sheet
Humor
37) Resume Keywords Cheat Sheet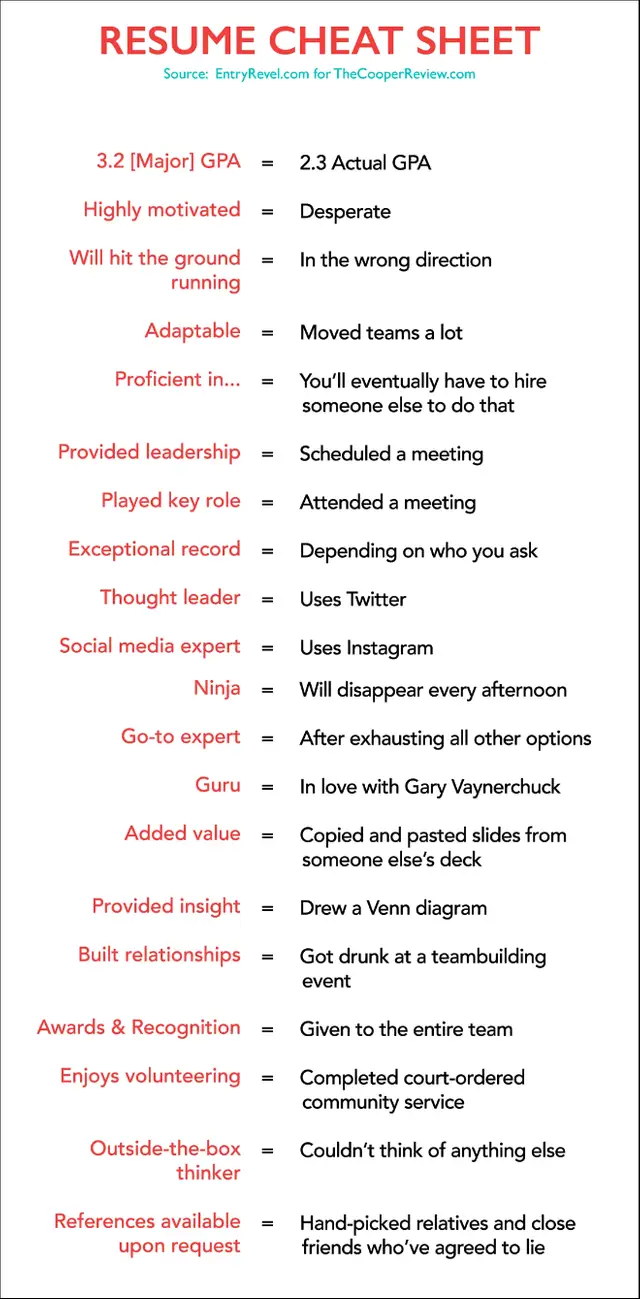 Bonus: Freelancer cheat sheet
38) How to Calculate Your Freelance Hourly Rate
39) Your Ultimate Cheat Sheet To Land A Digital Marketing Job
More job search and human resources cheat sheets
Subscribe to JobMob via RSS or email and follow me on Twitter for the most helpful, time-saving job resources.