The best Black Friday and Cyber Monday deals and discounts for job seekers this year.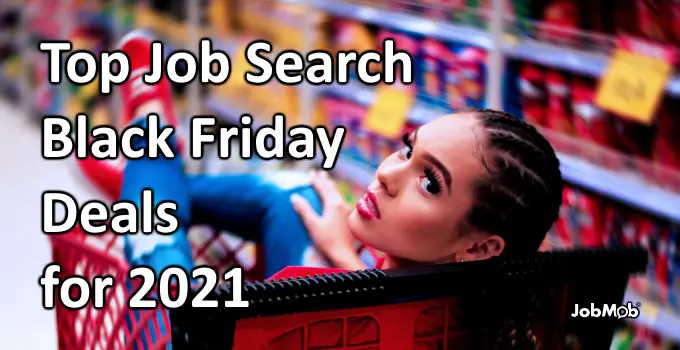 Wondering where and what are the best Black Friday deals this year for job seekers like yourself?
Not at Amazon, Walmart or Best Buy, that's for sure.
I compiled this list of special deals into categories to make them easy to browse and compare.
I used to think that Black Friday was only an American thing, but now there are sales in Jamaica, Australia, South Africa, Ireland, India and more.
I'll keep adding more deals as I hear about them. Come back here every day through Cyber Monday (November 30th) to see list updates.
If you know of a deal for job seekers, recruiters or employers that's not yet listed, post it in the comments, ok?
Latest update: November 29, 2021
---
---
This 2021 Black Friday deals roundup is brought to you by Udemy, offering over 150,000 courses starting at just $13.99 until November 30th:
---
🔥 Udemy Black Friday Learning Sale! Top courses up to 85% off 🔥
Get a Black Friday deal that turns into knowledge (instead of just clutter in your closet). Courses start at $13.99. Enroll now!
---
Hottest Black Friday Deals for Job Seekers
Resumes, Cover Letters, LinkedIn Profiles
no more stressing college students & young professionals .. text "WRITE" to 501-267-9644 & get 50% OFF all essays, biz plans, & resumes for BLACK FRIDAY. https://speakupzee.com/neighborhoodhero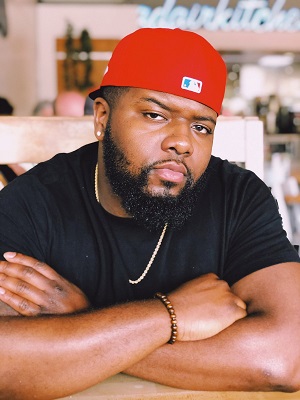 [Black Friday – New Course] Easily Start and Grow a Resume Writing Business
Savings of 75% on the course.
Live Q&A coaching call.
15 resume writing lessons.
Digital copy of Resumes for Dummies, 8th edition (U.S. orders only).
When you purchase this launch special package, you receive bonuses and savings total $3115.97!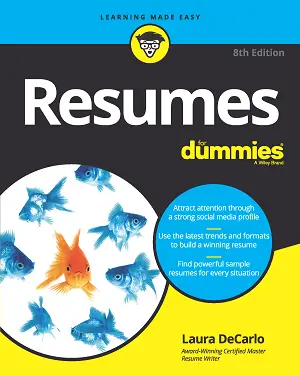 Rezi Lifetime for $24 – That's over 80% off for Black Friday
Instantly generate tailored resumes and cover letters with Rezi, an Ai-powered resume builder!
https://rezi.ai
#BlackFridayDeals #BlackFriday2021 #resume #career #careers #job #jobs #unemployment
Bronze Career Package:
Includes a resume + cover letter for $99
This Black Friday, you can get it for $49!
With
@sezzle
that's just 4 payments of $12.37! 🤯
$12.37… invest in yourself.
11.26.21 @ 9AM
http://makeithappencc.com

Guess what, guess what, guess what?? This week I am releasing my resume writing course!! The course will be available for purchase on Black Friday, so sign up now to get first access: http://rockcareer.com/course
Sale alert! For Black Friday, we are discounting the listed services as 25% off! We have also listed our products in our Instagram shop! To receive the discount code, you must be subscribed to our newsletter by 6 pm EST! Click the link in our bio to subscribe.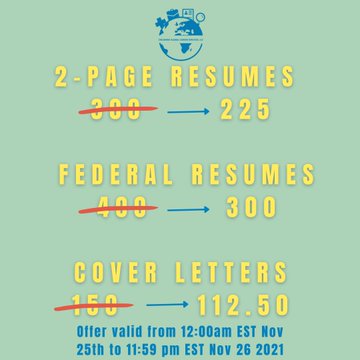 Looking for a good #BlackFriday deal that will help take your #career to the next level? Take 20% off our #PersonalBranding package which includes an updated #resume, #coverletter, and #LinkedIn profile.
Our 1-Day Black Friday sale going on now!!
Get the Rock Your Résumé Roadmap for only $97!!!!!
COUPON CODE: BLACKFRIDAY
#BlackFriday #blackfridaysale #rockyourresumeroadmap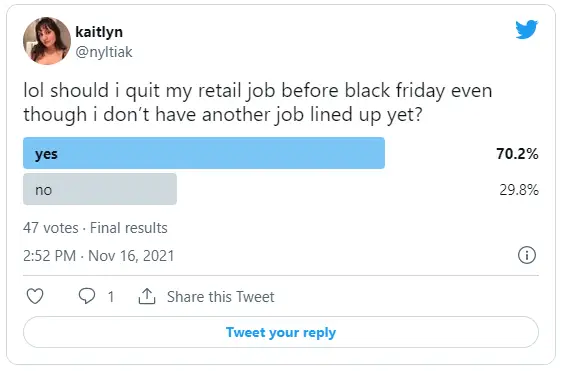 Business Cards
Do you know why job seekers need business cards?
NEW DEALS EVERY DAY
Black Friday Week
Today, November 22nd, 2021: 50% off all Business cards, Stickers, Labels, Post-it® Notes, Mouse Pads, Notebooks
Career Development
Over 150,000 courses are starting from $13.99 until November 30th.
Some of the top job search and career-related courses available include:
[2022] Career Hacking: World's Bestselling Job Search Course
The Complete Resume, LinkedIn & Get Your Dream Job Course!
Pass your job interview in English : Get your dream job!
Most Common Job Interview Questions with Answer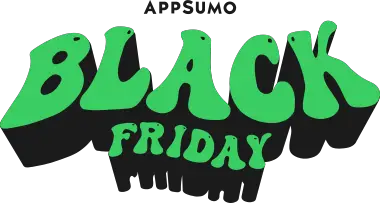 Join AppSumo for free with this link to get $10 in your account to spend on resume templates and other job search tools as part of their Black Friday deal.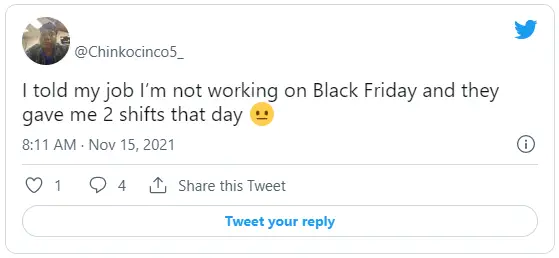 One-Time-Only! 90% Off on Self-Paced Full-Stack Bootcamp!
With #BlackFriday just round the corner, here's your chance to land your dream job as a Full-Stack Developer with ease. And at a gigantic discount! Grab this One Time Offer while it lasts! https://lnkd.in/g2sGSnPH
Start November on a high note with our Black Friday sale! Sign up for any of our diploma courses and get 20% off. Upskill in an ever-changing job market and apply now: https://bit.ly/3pZvgCY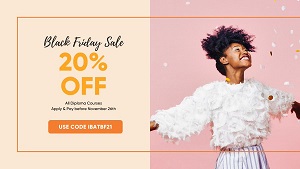 It's not too soon to grab Black Friday #deals on the tools that will advance your career as a writer. Get LIMITED TIME DEALS on everything from #WomeninPublishingSummit tickets to #ProWritingAid licenses! Don't delay, the deals end on 11/29! https://bit.ly/3DlEtt1 #indieauthor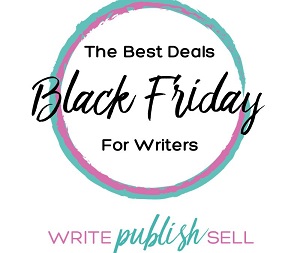 Planning to change your career in the upcoming year? Save yourself £££ on your professional #development with our #BlackFriday Sale! #professionaldevelopment #training #personalgrowth #learning
If you're looking to invest in your writing career and save 40% doing it, grab our Black Friday code and set yourself up with a subscription. One Stop for Writers is filled with powerful tools to help you write stronger stories faster. https://buff.ly/37K6V8r #writing #nanowrimo
Take a look out at the four career-advancing workshops eligible for our Black Friday Week Discount! Sign up here: https://bit.ly/3mVHuuf
Train for a Programming Career With This Black Friday Python Bootcamp Deal | PCMag #python #coding
Black Friday savings on One month career coaching. #actorslife #onlinecoach #acting #careercoach #blackfridaysavings
LinkedIn Learning Offers Free Online Career Classes Until November 30 #BlackFriday #Live #Leadership https://buff.ly/3G4bjR7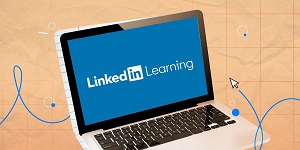 BLACK FRIDAY SALE IS LIVE NOW.🔥
Make this black Friday sale an opportunity to grow your career by investing in your skillset.
FLAT 85% DISCOUNT, Limited Period Offer.🙌
SALE LINK: https://dotnettricks.com/paths/become-asp-net-core-developer?s=tm
#dotnetcore #dotnettricks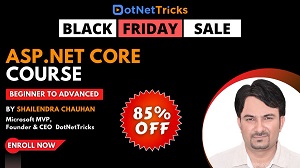 🚨 Don't miss out on our #BlackFriday early bird offer! Register now to save $170 and take your career to the next level!
👉 https://cloudacademy.com/promos/black-friday/
#TechTraining #TechSkills #Cloud #CloudComputing #CloudTraining #AWS #Azure #GCP #Alibaba #BigData
We are offering 77% off our "How to ace all your Interviews" course for our Black Friday sale which is currently ongoing.
Time is ticking, go get yours now!!
Click: https://empoweru.ng/shop/
#BlackFridaySale #Career #CareerTips #Professionals
🚀 Ready to take your career path to the next level? Spin the #blackfriday wheel of fortune and win an interview with one of our onsite experts!
More information here 👉
Direct link to snag The Ultimate Career Bundle!‼️🤑 https://theholtworkspace.com/products/resume-cv-letter-revision
#BlackFriday #careeradvice #careerdevelopment #resume #jobsearch #professionaldevelopment
📣 Drop everything on November 26!
Going crazy deciding on where to go shopping on Black Friday?
We'll make it easy for you. Instead of a SALE, we're giving you something better.
👉🏽 FREE VAB COURSE ACCESS for 24 hours! 😲
See what's inside our premium COMPLETE PACKAGE, and LEARN-ALL-YOU-CAN for an entire day, for FREE!
Who knows? 24 hours may be all you need to kickstart your career as a Virtual Assistant!
Set your alarms! Access begins at 12mn on Nov. 26. 🕛
👉🏽 Click on vab.ph/BF2021 for access details.
Say "Black Friday" if you've signed up!
See you inside! 😍
#24hourfreeaccess
#VABeducation
Upgrade Your Career with Black Friday Offers
Highly Demanded Training at Unbeatable Prices!
For more details: https://buff.ly/3lcj9PD
#blackfriday #blackfridaysale #sale #cyber #thanksgiving #instagood #follow #Followforfollow #discount #learntorise #infosectrain
For Black Friday I am making my book HIRED CUT YOUR CAREER SEACH TIME IN HALF on #Kindle on Black Friday from 10am-4 pm for .99 cents! #gethired #hired #jobseeker #careertips #author #book #booksale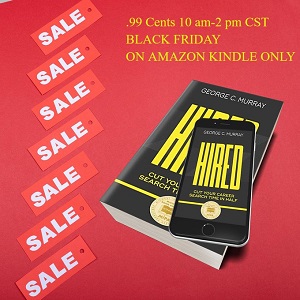 Career Coaching for Christmas!Wrapped present
Black Friday Discount: Quote BF360 for -20%
http://linkedin.com/in/davinanoonan
Purchase a Get There Faster Career Kit or Book Bundle anytime between Black Friday through Cyber Monday and you'll be entered to win a free 30-minute Career Coaching session with me! Use code HOLIDAYBUNDLE at checkout for $10 off the purchase of any Book Bundle or Career Kit.
Are you ready to transform your career and upskill yourself?
@AnalyticsinHR
in partnership with IPM is giving our members a limited 25% #BlackFriday discount on top of the 10% member discount. Enrol and start developing in-demand #skills today!
Going… Going… GONE! Final days for my Black Friday sale! 15-25% savings off career coaching. No time to waste if you've been thinking about jumping in.
#screenwriting #amwriting #scriptchat
https://buff.ly/3x0CacA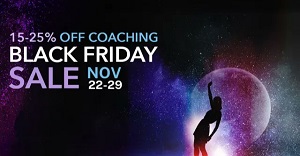 Ladies, grab your bundle before our sale is over!
You get a Career Journal, Affirmation Cards, and a free digital Career Planner for 25% off with the code blackfriday https://careershopforwomen.com/products/black-friday-sale-career-journal-affirmation-cards-bundle-free-digital-career-planner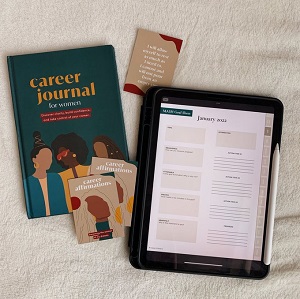 Receive over $860+ in bonuses when you signup to The Coach Academy this Black Friday! You can unlock 70+ sports science mini-courses, 1000+ research reviews and 48 career changing lessons for a fraction of the price you'd normally pay. 48hrs to go!
https://join.scienceforsport.com/ca-bf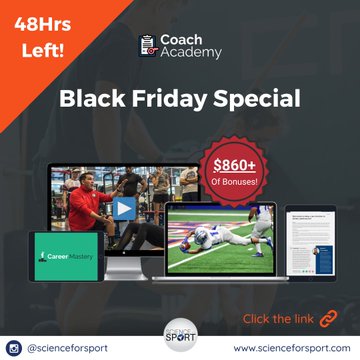 Whilst everyone this #BlackFriday and #CyberMonday weekend are looking online for bargains why not grab a #Career that is too good to miss. To find out about our latest #Jobs go to https://careers.kids.org.uk #vacancies #charityjobs #JobSearch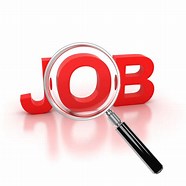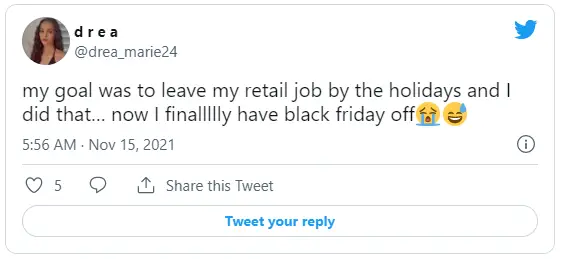 Services JobMob Uses
Backblaze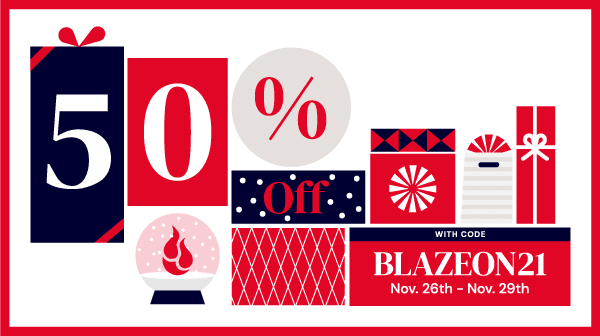 You won't need to worry about losing your resume or any other job search documents if you're using this service, like I have for years.
From November 26th at 12 a.m. through November 29th at 11:59 p.m. Pacific Time, new Backblaze Computer Backup customers who purchase a license can get 50% off at checkout by using the offer code: blazeon21.
Namecheap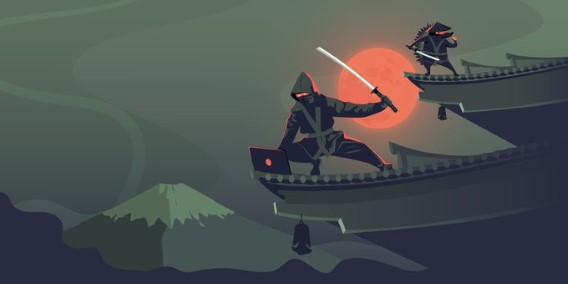 Black Friday: Web Ninjas unite!
Speed, agility, poise — capture as many deals as you can and save up to 97% off domains, hosting and more
WPX Hosting
Social Warfare
Black Friday / Cyber Monday Sale! Take 30% off all new purchases. Use the following code at checkout: BIGSAVINGS
Pretty Links Pro
What others are saying
Question of the article
What's your craziest job search or work-related Black Friday story? Tell us in the comments.
Bonus: Three tips for turning Black Friday into Job Search Gold
This 2021 Black Friday deals roundup is brought to you by Udemy, offering over 150,000 courses starting at just $13.99 until November 30th:
---
🔥 Udemy Black Friday Learning Sale! Top courses up to 85% off 🔥
Get a Black Friday deal that turns into knowledge (instead of just clutter in your closet). Courses start at $13.99. Enroll now!
---
Subscribe to JobMob via RSS or email and follow me on Twitter for hot Black Friday deals that can change your career.