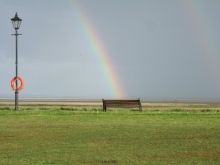 Time for a quick job search break with some blogosphere contests. Have fun and good luck!
Get your PayPal account ready
Do you like 'cool prizes'?
That expression is meaningless but this contest is a bit fun if you like the classic spot-the-difference game.
Win a free domain name and 2 years of hosting
All you need to do is comment on this article before 13/02/08.
Win $100 by linking or subscribing
This contest is promoting the new Wedding Idea Source, a blog about wedding ideas. Ends 14/02/08
Let's see how good your antennae are
Can you recognize sounds easily? Try your luck for a $300+ prize. Ends 29/02/08
Contests for bloggers only
Win a free ad for your blog
Chris Guthrie is fed up with BlogRush and is giving away ad space for 1 month in the hole where the widget was. Ends 19/01/08
Win another free ad for your blog
Where is that money? is also giving away ad space for 2 months and it's on a completely different, better-visited blog. Ends 19/01/08
Win many free ads for your blog
Bloggin-ads.com has 12 different free-ad-filled prize packages available. Understandably, this contest requires a bit more effort for the payoff. Ends 31/01/08
Subscribe and win a free ad
BloggingGal wants her FeedBurner chicklet to have a nice high number and she needs your help. Ends 31/01/08
Win an 8GB USB flash drive
Success For Your Blog wants you to create success for their blog by blogging your blogging tips and linking back to them. Ends 10/02/08.
Win $250 via Paypal
HostBidder.com is a forum site that provides free domain names to members. Their link building contest will choose a random winner from the first 100 people to enter their contest.
Profitable time-out? Subscribe to JobMob via RSS or email for more winning breaks in your job search.