One of the biggest blogs on the Internet, Daily Blog Tips, is running the Blogging Idol contest: the blog to gain the most subscribers by July 31st 2008 will be declared the winner.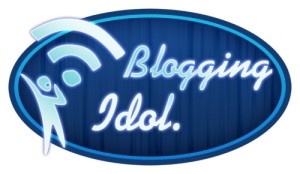 Here's how you can help JobMob to win while helping yourself and other JobMobbers in the process.
Why does this matter for you?
Being part of the JobMob Community means that "the more of us there are, the more of us can help and be helped," whether in discussion on a blog post, with job leads in the JobMob LinkedIn Group or by networking via the soon-to-be announced JobMob Facebook Group.
A contest of our own
To make things extra interesting, I'm going to offer some prizes:
The JobMob subscriber who brings in the most new JobMob subscribers by July 31st 2008 will earn a full resume consultation by me, a valuable service that I don't usually provide anywhere else due to the time and effort involved.
Either me or a professional resume writer of my choosing will critique your resume and work with you to improve it until it's a hard-hitting interview-getter.
The resume consultation prize is transferable. If you're already happy with your resume, you can give this prize to a friend, family member or another JobMobber that needs it more.
More prizes if JobMob wins Blogging Idol
The rules of the Blogging Idol contest don't allow me to give any cash incentives for new subscribers. However if JobMob wins the Blogging Idol contest – we're already in the Top 10 out of more than 100 blogs – it is ok to share Blogging Idol prizes with you. In that case, you would also win:
A cash prize of US$150 or equivalent in shekels or any other currency that PayPal deals with, and
A US$100 donation to the charity of your choice that accepts donations via the Internet
Very important point #1: On July 31st, a unique password will appear in a place that only JobMob subscribers can see. To be eligible for the prize(s), you will need to give me that unique password if I ask you for it.
Knowing what to win, how do you go about doing it?
You have friends, family, Facebook friends, colleagues and acquaintances that would enjoy JobMob for the same reasons you do.
In an email, ask them to subscribe to JobMob using this link:
https://jobmob.co.il/go/e-mail/
A suggestion: instead of just sending a quick message to your friend, choose a favorite article of yours on JobMob and send the article's url. The article will give them a better idea of what to look forward to on JobMob, increasing the chance that they'll subscribe. A good place to find such articles is in the Best Of tab here on JobMob.
Very important point #2: Once they've subscribed using the link above, your friend or family member will also need to email me at jacob [dot] share [at] shareselectmedia [dot] com and tell me that you invited them to JobMob. This is the only way I can count who is bringing in the most new JobMob subscribers.
Anyone can participate in this contest as long as they too are JobMob subscribers before they begin inviting other people to subscribe.
Good luck to the JobMob Community!
Looking to help and be helped? Subscribe to JobMob via RSS or email for the best job search community on the Web.