Forget about the news for a few minutes and get some laughs at the expense of the layoffs being announced daily around the world during the economic crisis.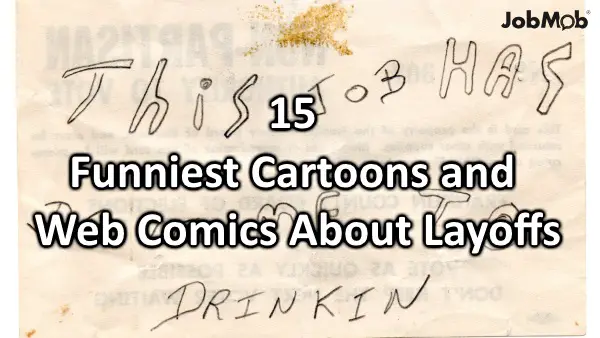 1) Layoffs coming next week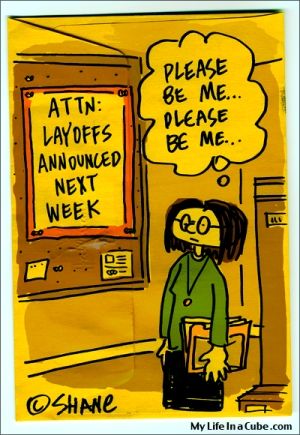 An important announcement by Shane Johnson
2) Bad day at the Daily Planet: Clark Kent laid off
Layoffs hit 'The Daily Planet' in Metropolis By Rob Tornoe
3) Easiest round of layoffs ever

4) SEO layoffs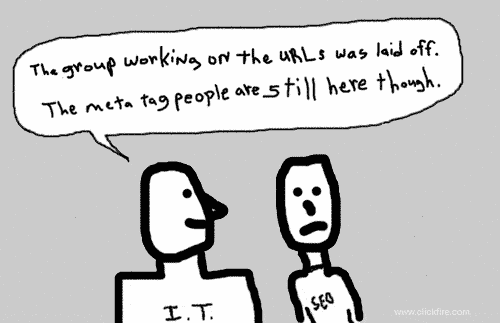 SEO Cartoon: Layoffs by Emory Rowland
5) Layoffs at the plant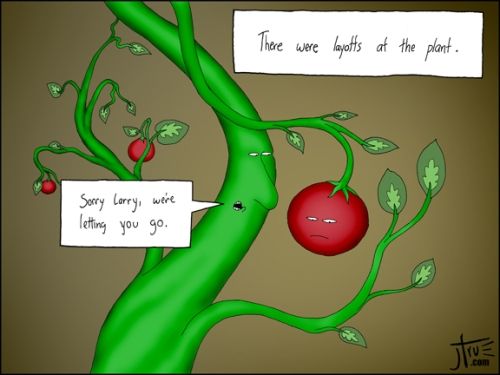 Plant layoffs by James True
6) What to do after being laid off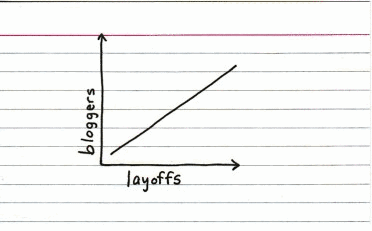 Time to look busy by Jessica Hagy
7) Layoff thank you letter

Sure—Downsize Me Then Sell My Trinkets on eBay by Abigail Spankie
8) Funemployment
no job by Natalie Dee
9) Good news for the aspiring author

by Wiley Miller
10) HR criteria for employee layoffs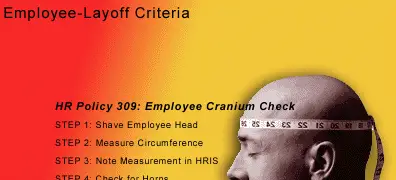 Step 4 is 'Check for Horns'
Cartoon: Employee-Layoff Criteria by Christian Sarkar
11) Employee layoff incentive plan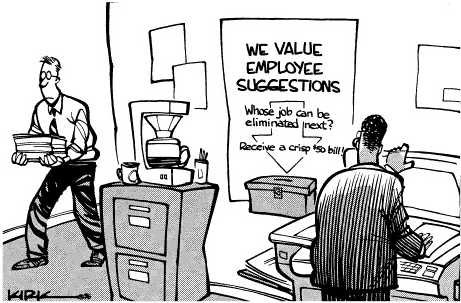 12) Even the crash test dummies have to go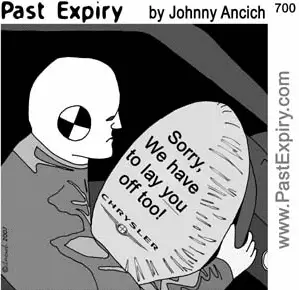 Chrysler layoffs by Johnny Ancich
13) Doughnuts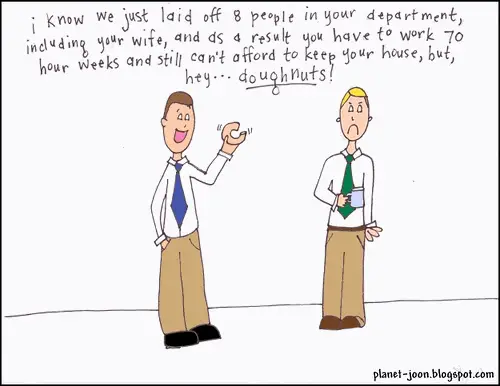 free doughnuts solve everything! by Joon
14) Bee layoffs at the hive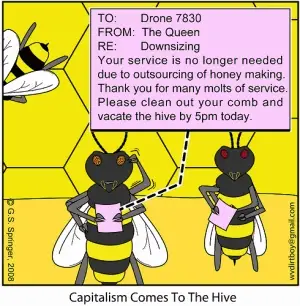 Bee Newz by G.S. Springer
15) A sense of foreboding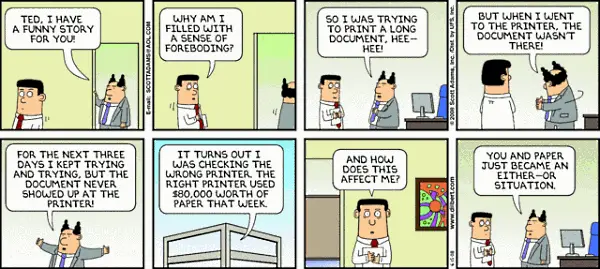 BONUS: Pre-layoff gift from the boss
by Talia Cohen
Share this article with anyone going through tough times at work. And if you liked it, you'll enjoy the 20 Best-ever Web Comics About the Job You Want to Leave.
Subscribe to JobMob via RSS or email and follow me on Twitter for more laughs in the face of tough times.