The best places on Facebook to look for jobs in Israel. Period.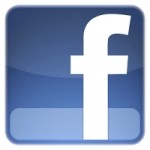 NOTE that there's a newer version of this article: Top 50 Facebook Pages and Groups For Jobs in Israel in 2013
(And if you're looking for a job outside of Israel, see our international list, the Top 55 Most Popular Facebook Pages for Job Search in 2011.)
Please share this list with your friends on Facebook, they'll thank you 😉
How to read this list
Each row in the table shows the Facebook page or group logo (if there is one), the name of the group or page, the number of members (for a group) or fans (for a page) and includes the official description as taken from Facebook.
Whenever a group or page name is listed in Hebrew with a translation in parentheses, that means that most or all of the group's or page's content is in Hebrew, and that the description was also translated from Hebrew using Google Translate.
The rows appear in reverse order, with the membership sizes growing until you reach #1, the largest Israeli Facebook job search group of them all at the bottom.
Best Facebook Groups and Pages for Job Search in Israel
40.

משרות הייטק מבוססות על Network בין חברים+ שאלות מראיונות (High-tech jobs are based on Networking Between Friends + interview questions) – 369 members – This is the place to post Tech jobs / Biotech / Finance / Industrial jobs you've heard of from companies that are looking / Start-ups / leads you heard among friends. Aim to create a social network that will provide high-tech jobs before they're publicized. And it's appropriate to refer friends for jobs posted here.

39.

JobMob – All Together Now to get jobs in Israel and around the world – 371 fans – bringing together job seekers and jobfinders to find jobs in Israel and all over the world.

38.

טלי גרוס מציאת עבודה בהייטק (Tali Gross finding high-tech work) – 375 members – Anyone who wants to work in high-tech. All levels welcome

37.

דרושים – סטודנטים לקולנוע (Jobs – Student Film) – 413 members – After a tedious search of the wanted ads on the Internet in communications, I found no other solution but to try the word of mouth method. It's an objective fact that through connections, each of us will reach the right people in this group, namely people who can offer us projects / jobs in communications / film.

36.

דרושים – High Tech jobs in Israel – 418 members – The place for Israeli job seekers. High Tech | IT | Software | Hardware

35.

888 Jobs In Israel – 428 members – 888holdings is one of the world's most popular online gaming entertainment companies. 888holdings develops and manages principal aspects of its operations in-house, including software development, marketing, business development, back office payment processing, risk management, and member relationship management.

34.

הצעות עבודה בכל הארץ (Job offers all over the country) – 430 members – Recruitment services, outsourcing companies, every day, week, send me jobs in various capacities. Areas of jobs currently "hot":
product display designers, taste-test workers, clerks, coordinators of projects in various domains. Eligible: newly-released soldiers, students looking for work flexible hours.

33.

GVAHIM – 436 fans – Helping Olim and Israel Reach New Heights!

32.

דרושים … (Jobs ….) – 438 members – Job listings group.

31.

דרושים-נציגי שירות ומכירה-מנפאואר ישראל (Wanted – sales service representatives – Manpower Israel) – 440 members – About Us: We have a huge pool of good job and 'death' in the market, including jobs Exclusive! Our employment specialists get to know you, your needs and preferences most accurately. We help you write your resume. We know what our customers are looking for candidates to know to prepare you thoroughly for the interviews and central estimate – we offer a service of preparatory workshops to the world of work – especially for you! We save you precious time!

30.

משרות הייטק (High-Tech Jobs) – 449 fans

29.

משרות חמות לאיוש- קבוצת נישה (Hot Jobs – Nisha Group) – 460 members – High-tech, biotech, finance, capital markets, new niche cleantech. We're the first to know about new jobs needing urgent staffing.

28.

נס טכנולוגיות – משרות חמות (Ness Technologies) – Hot Jobs – 569 members – Ness Technologies Israel is the largest information technology services (IT). The company specializes in development, consultancy and integration of software solutions. Ness Technologies employs more than 7,500 employees worldwide and operates in – 16 states.

27.

JOBS FOR ENGLISH SPEAKERS IN ISRAEL – 585 fans – Looking for intelligent, English speakers wishing to work in Israel.

26.

דרושים באילת (Jobs in Eilat) – 642 members – Ex-soldier looking for work in Eilat? Eilati, looking for a job? Business owner, looking for workers? This is where once a day jobs will be published, and every
week, a message will be sent to the group with many jobs in Eilat.

25.

עבודה בשבילך (Working For You) – 709 members – Recruitment and placement specialists within the Hi-Tech sector. We provide a wide range of attractive positions, individual attention, assistance in
writing resumes, personal preparation prior to job interviews and consultation from beginning to end of job search.

24.

GVAHIM – 743 members – Gvahim's mission is to assist qualified olim from around the world in realizing their professional aspirations in Israel and provide them with a strong social anchor for a successful aliyah.


23.

משרות ביוטק, הייטק, בכירים ותפקידי מטה (Biotech jobs, high tech, senior staff positions) – 757 members – Adam Sharon placement – specializes in placement quality biotech positions quick and discreet,
high-tech, senior staff positions.

22.

CJI – Computer Jobs in Israel – 782 fans – Computer Jobs in Israel

21.

The Gay Network- Gays helping Gays find a job in Israel – 785 members, Hebrew/English – Wouldn't it be nice if a gay, lesbian or transgender person joined your workplace?! Has a job opened in your
workplace? Post it here before it will appear in the newspaper or personnel. Promote employees without discrimination. There are networks all over the world of gay and lesbian promote and help them find work. Much easier to get a job interview through recommendations. Let's support each other.

20.

דרושים – חיפוש עבודה – מנפאואר ישראל (Jobs – Search Jobs – Manpower Israel) – 790 members – Official page of Manpower Israel. Inside, send your resume to our exclusive job listings without registration or fees. Also get tips for writing resumes, how to pass a job interview more easily, what your rights are, and more.

19.

כיוון – השמה לסטודנטים ואקדמאים (Because – job placement for students and academics) – 797 members – We are here to offer you the strongest companies in the economy! Advice before a job interview,
reorganization of the CV, guidance to the largest employers in your field! Anyone interested is invited to be connected and online hot jobs and ….. Yalla good luck!

18.

משרות באשקלון והסביבה בין חברים לפני שמתפרסמים בעיתונים (Jobs in Ashkelon and around, among friends, before they're published in the papers) – 806 members – This is the place to advertise a job or to search among colleagues before it reaches the newspapers. The most easy and simple way anyone can post or look for work in any job in the Ashkelon area…

17.

משרות חמות (Hot Jobs) – 890 members – Hey, we're Galit and Uri, we have lots of connections in the world of human resources and placement, so our friends often send us high-quality jobs that are waiting to be staffed. We found ourselves sending and receiving many emails which is why we built the team in order to concentrate everything in one place and expose a few more people to these jobs.

16.

דרושים – חיפוש עבודה (Jobs-Job Search) – 927 members, Hebrew/English – an aggregator of job listings from around the Israeli job sites.

15.

Hi Tech & Telemarketing Jobs in Israel for Native English Speakers – 931 members – Jerusalem, Israel has become a worldwide capital for technology, web development, telemarketing and call centers. Native English speakers who seek employment in hi tech or sales jobs are available in abundance. English speakers in Israel should join this group. Small and large businesses who seek employees to work should join us as well. There are no secrets. Tell us the good, the bad and the ugly.

14.

משרות חמות לסטודנטים ובוגרים – ג'וב טוב (Hot jobs for students and graduates) – 1,305 members – a placement company founded in 1984 by the Tel Aviv University Student Union, specializing in placing fresh graduate students. Also for jobs that allow a combination of work and study an initial accumulation of professional experience. Among its customers are leading companies in the economy: high-tech companies, industry, financial institutions, institutional and market.

13.

משרות משאבי אנוש בין חברים (HR jobs between friends) – 1,390 members – This is the place to post Human Resources jobs and of course help your friends find the most appropriate position. Good luck to all

12.

Arabjob – 1,431 members, Arab/English – a company founded in 2007 for a labor force interested in the assistance and guidance of Arab academics to find a job commensurate with their qualifications and professionalism.

11.

משרות בין חברים (Jobs between friends) – 1,460 members – Let's take advantage of the relationships we have created to help friends or even ourselves .. Let's do a real networking … Graduate students in
business administration specializing in human resource management consulting and academic college course director joining forces for a real social networking link between human resources managers and members of different companies looking for work. Thing to do is post a word or two on the job or organization is required brief details on a member of the looking for work then you already know how to proceed.

10.

GotFriends – 1,493 members, Hebrew – The youngest and most professional placement company in Israel. Help yourself and your friends to find a job and earn bonuses for your time.

9.

Antenne Emploi Israel – France – 1,684 members, French/Hebrew/English – Serving French job seekers in Israel

8.

משרות מחברות היי-טק בישראל (Jobs high – tech companies in Israel) – 2,483 members – Direct access to the hottest jobs in high-tech companies, without the mediation of placement companies.

7.

Job Opportunities in Israel – 2,859 members – Looking for a job in Israel? Have a job opportunity to offer in Israel? or just keeping your eyes open?

6.

רשימת משרות פנויות לסטודנטים (Student Jobs List) – 3,132 members – Studying at college? University? Technion? Or any other place in the country. If you're a student or at this age, this is the place … This
group is designed to respond to students seeking part-time work or complete their degree course and find it difficult to find one. Partner Forum publishes works in all parts of the country hope of finding work to help the students welfare.

5.

AllJobs – 3,475 members – Israel's largest job listings portal.

4.

JOBS123 חיפוש עבודה (JOBS123) – 4,515 members, Hebrew/English – Jobs123 is a job-search site that allows easy and convenient, fast and friendly job search with access to the largest database of job listings in Israel. This site gives the platform for jobseekers and companies who want to advertise jobs.

3.

מאגר משרות לעבודה מהבית (Working From Home Jobs Database) – 4,780 members – If you do not have time to work full or part time, if you're tired of running the office all day, if you need income supplements and if you want to have a little variety to the normal grind. Students, pensioners, young parents with a baby, the disabled, laid-off, recovering from sickness, recently resigned, available, lazy or just seeking employment – is the place for you. Real jobs to work from home in various areas – Design, programming, clarinet, research, data processing, administrative management, marketing, promotion, teaching, sales, customer service and more.

2.

drushim.co.il – 8,168 fans – The #1 job board in Israel according to the Tim survey.

1.

משרות הייטק בין חברים, לפני שמתפרסמות בחברות כ"א (High-tech jobs between friends, before you post in as) – 30,345 members – This is the place to publish the vacated positions you have heard about or are
looking for from companies / Start-ups / etc. If you are employed, concentrate here the rumors among friends before the posts are published on placement websites who do not understand what you are really looking for and sometimes even charge a fee… Besides, it's most fun to work through / with people you know:) Only in the high-tech domain.
If you liked this resource, you might also find useful my 39 Most Popular Facebook Pages In The World for Job Search.
Subscribe to JobMob via RSS or email and follow me on Twitter for more Facebook job search help.