Whether you're looking for paid remote internships or willing to take on free virtual internships, they're all here.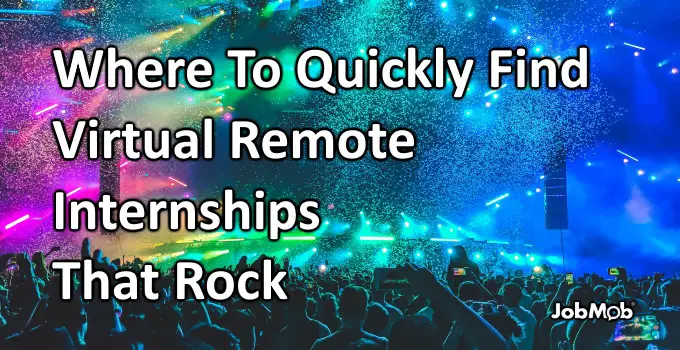 Thanks to COVID-19, there's never been more demand for internships you can do from home, or with only a laptop and an Internet connection.
Not only that- companies have never been so willing to manage remote internship programs as they are now, but it's not like they have much of a choice.
Many of their employees are probably working from home too.
Having remote co-workers is a good thing for virtual interns because companies are more likely to provide remote employee services that they wouldn't have bothered with in the past, and co-workers are more likely to be sympathetic to interns in a similar situation.
But you need to get the remote internship first.
Here are the best places to find one.
---
---
Best free and paid remote internship sites for 2020
1) Virtual Student Federal Service – general
VSFS connects U.S. citizen students with government to solve problems of global importance. More: vsfs.state.gov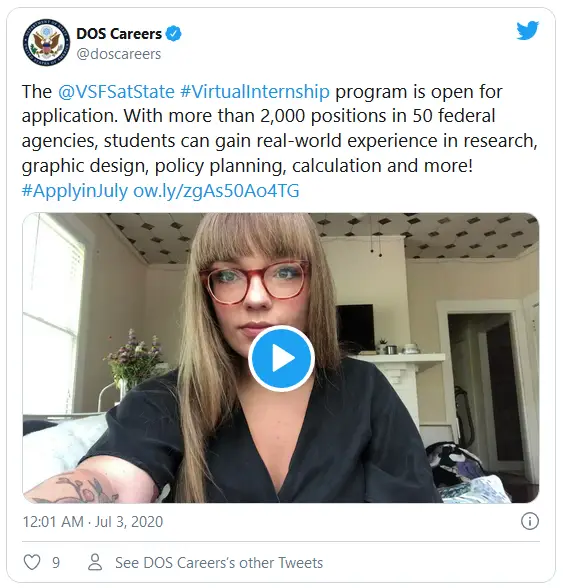 ---

2) Inside Sherpa – general
InsideSherpa runs company-sponsored virtual internships for university students to learn what its like to work in industry.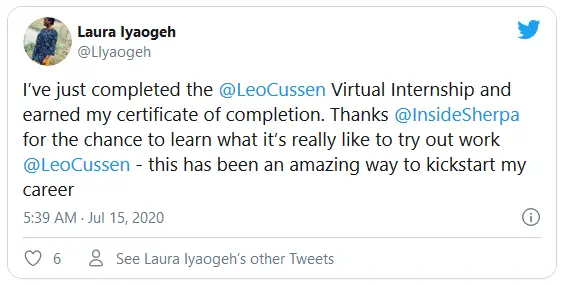 ---

3) Way Up – general
The go-to platform for college students and recent grads to get hired.
---
4) Chegg Internships – general
Chegg Internships brings students and employers together in one centralized location, providing tools and services for students to develop the real-world skills they will need upon graduation and for employers to find the best candidates.
---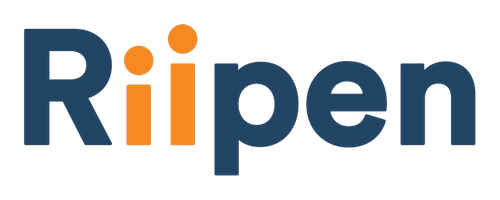 5) Riipen – general
Riipen is a platform that connects industry partners with educators to participate in short-term projects with students. We aim to empower emerging to talent to build skills and find jobs they love while helping companies grow and innovate.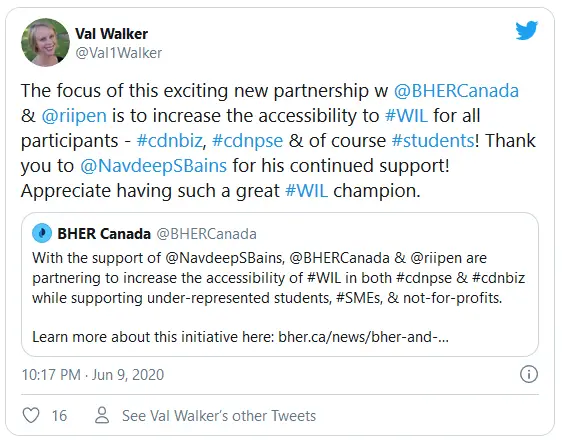 ---
6) Remote Internships – general
CareerUp connects talented students with internships abroad.
---

7) ProSky – general
ProSky gives you the ability to innovatively evaluate candidates and develop employees through succession pathways, so you can recruit, hire, and retain the best diverse talent & culture fit.
---

8) Hello Intern – general
HelloIntern is a part of knowledge@ initiative by Angaros Group. Our aim is to bring the concept of internship/apprenticeship to the centre stage.
---

9) Virtual Internships – general
Virtual Internships delivers remote internships with companies of varying size, sector and industry. There are great opportunities for students and recent graduates to gain work experience and kickstart their career, with international or domestic roles!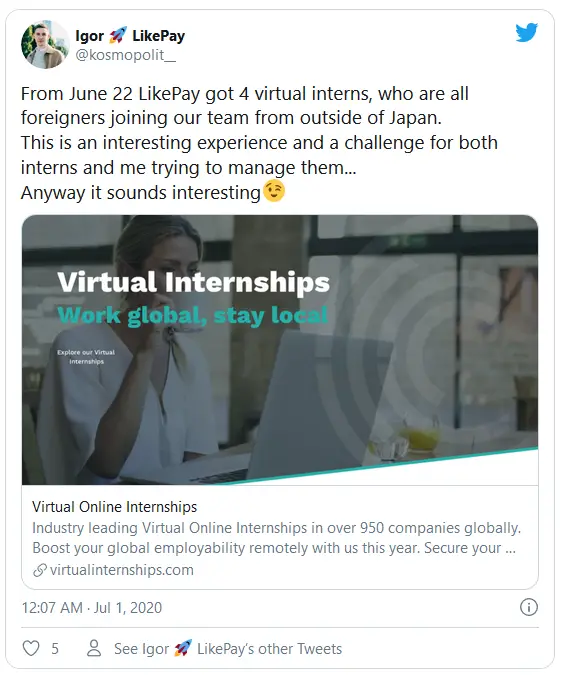 ---
10) The Intern Group – general
Award-winning internship program provider.
---
11) CEA Study Abroad – general
Since 1997, CEA has helped thousands of students study abroad and intern abroad in 22 cities across 13 different countries. Where will you go for a semester or summer?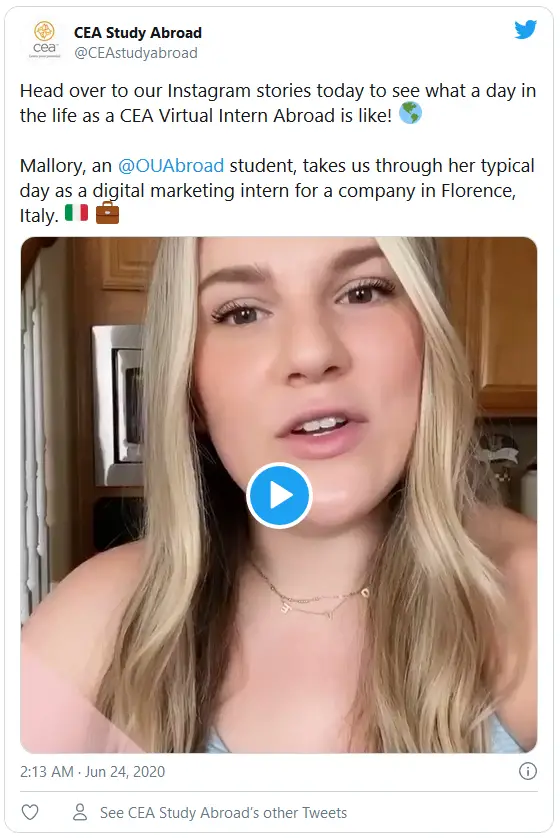 ---

12) Global Experiences – general
Global Experiences is the world's leading internship provider with programs in England, Ireland, Italy, France, Spain, Australia, Costa Rica, and the USA.
---
13) USAC.edu – general
Study abroad with USAC, a non-profit consortium of US universities providing over 50 authentic, affordable, and academically focused study abroad programs in 26 countries.
---

14) United Planet – general
For 17 Years United Planet offers volunteer opportunities in 35 countries to immerse you in local culture as you do your part to create a global community.
---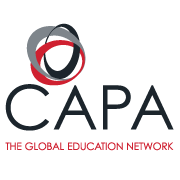 14) Capa – general
CAPA The Global Education Network offers study abroad & internship programs in Barcelona, Buenos Aires, Dublin, Florence, London, Shanghai and Sydney!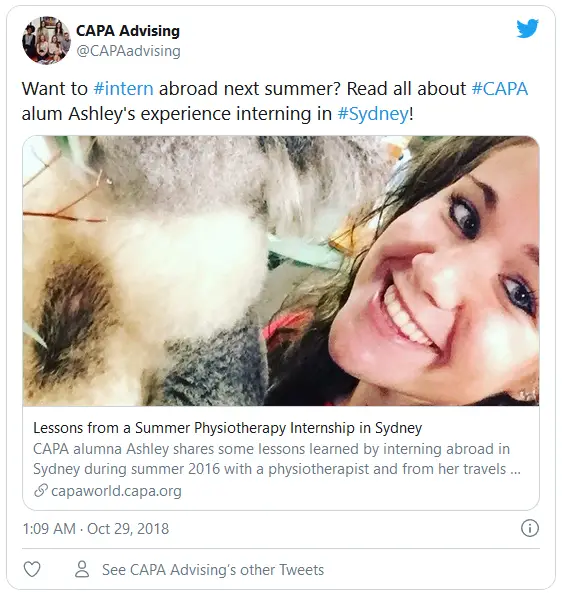 ---
15) Interns in Asia – general
Asia Internship Program is the leading internship creator in SE Asia
---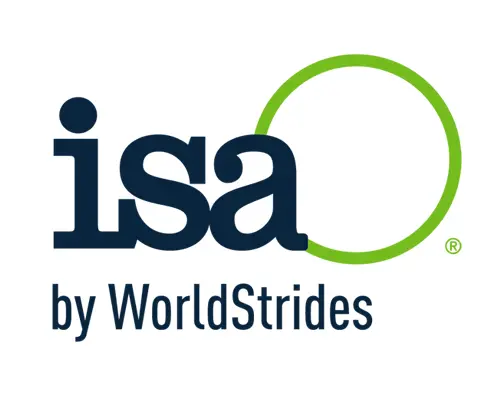 16) isa by WorldStrides – general
International Studies Abroad (ISA) offers affordable study abroad programs for students in 60+ locations around the world.
---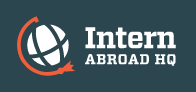 17) Intern Abroad HQ – general
Hi, we're Intern Abroad HQ! We connect students and young professionals with affordable intern abroad programs. Our programs include a guided reflection course, especially designed to combine personal development with professional competency building.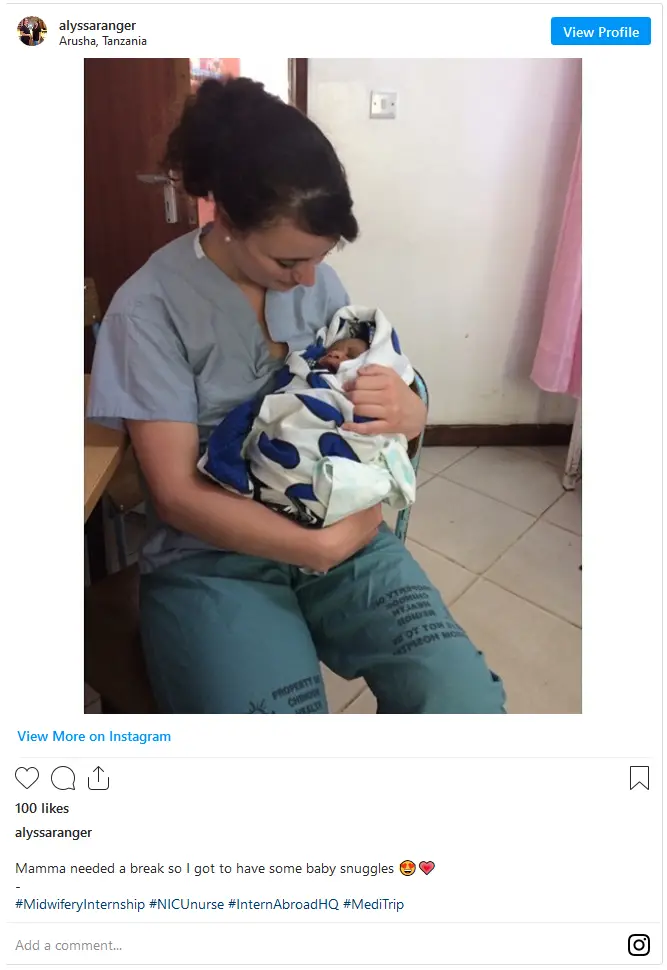 ---

18) CRCC Asia – general
CRCC Asia is the leading provider of international Internship Programs in Asia. We offer placements abroad in 14 sectors including finance internships, business internships, marketing internships and more.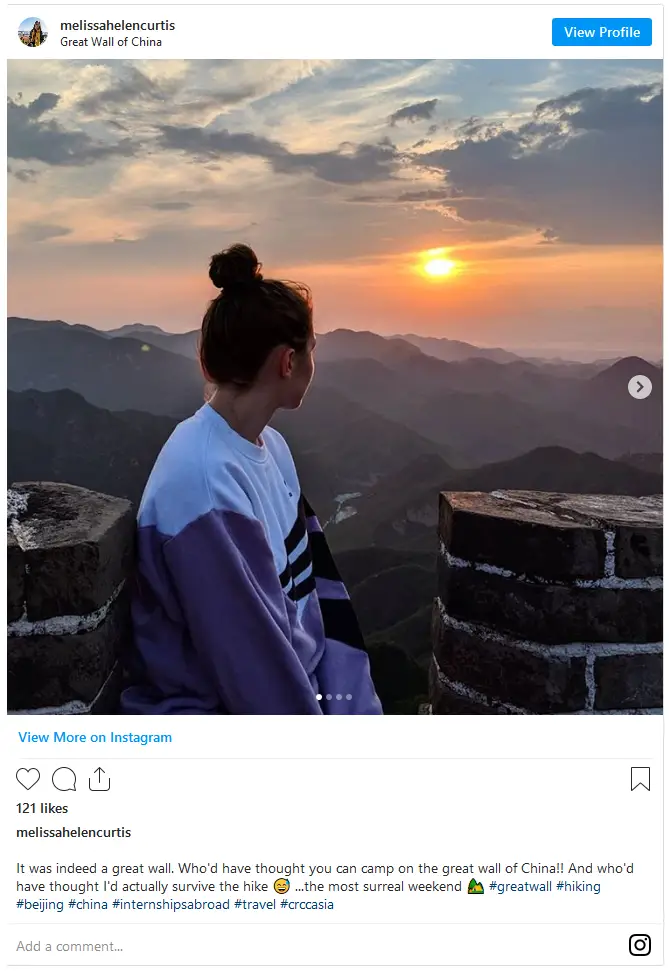 ---
19) Symba – general
Symba is an all-in-one enterprise internship management platform. We help organizations execute internship programs with ease, from on-boarding to off-boarding, while ensuring valuable experiences for the interns.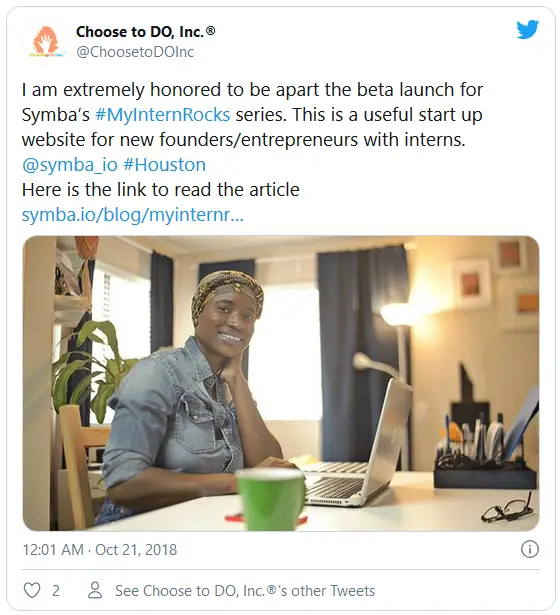 ---
20) Capital placement – general
Capital Placement offers global internship programmes for students and recent graduates, with one of our 1500+ partner companies, across 25+ industries.
---

21) Absolute Internship – general
Absolute Internship is an award-winning global internship program. We offer students the opportunity to gain work experience in incredible global cities!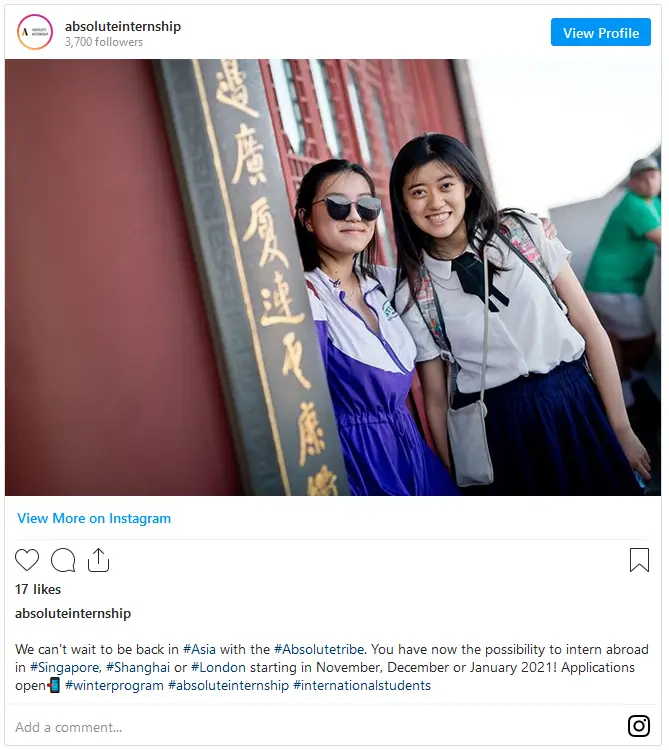 ---

22) China Internship Placements – general
We provide Internship Placements into Multinational organizations in China w/ Chinese Language Study & Full Immersion
---
23) Kaya Volunteer – general
Responsible travel and global volunteer opportunities!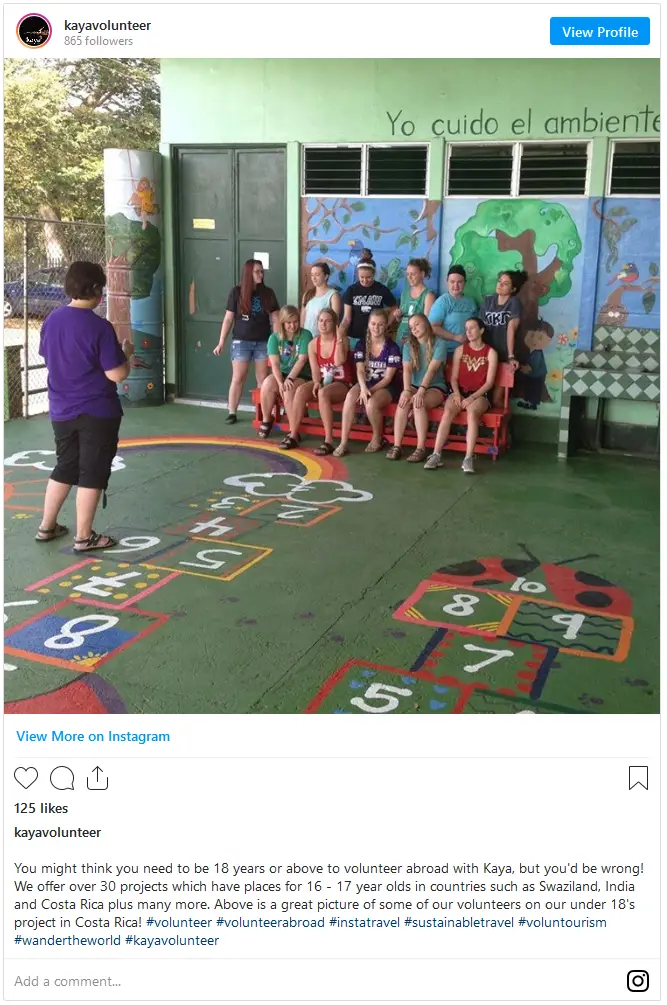 ---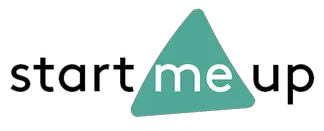 24) Start Me Up – general
We specialize in remote internships.
---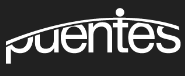 25) Puentes – general
Our social company, Puentes Abroad, bridges undergraduate students and recent graduates to unique academic, professional, and cultural opportunities with Argentine and Uruguayan companies and organizations.
---
26) Next Step Connections – general
NEXSTEP is led by a purpose-driven team of dedicated professionals from France, United States, China, Hong Kong, Singapore, Indonesia, Thailand and Japan. We all united by shared values and a strong passion to innovate and advance the experiential learning or 'beyond classroom' education sector. Since 2008, this team has engaged, equipped and empowered students and professionals to reach their full potential through transformational experiences.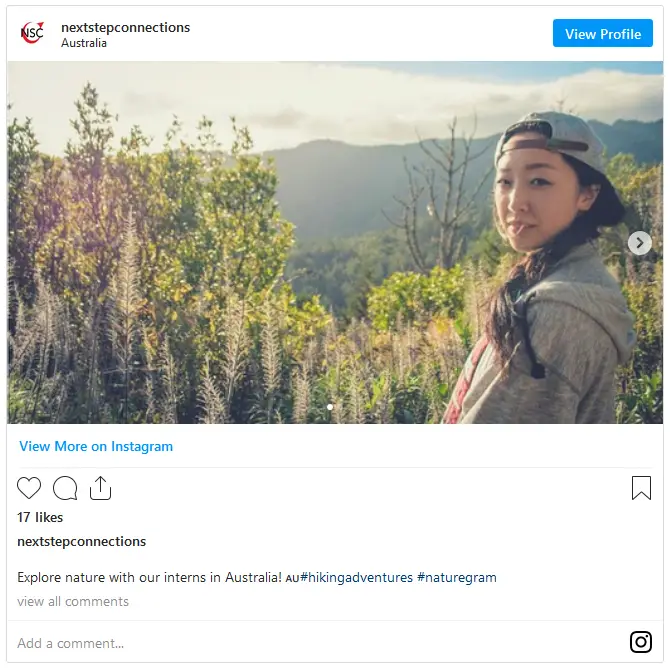 ---
27) Interns Valley – general
InternsValley is a matchmaking platform that helps young talents to find remote internships in global startups.
---

28) Evolve Abroad – general
Learn, grow & flourish with our accredited courses and work placements. Positively influence yourself others and our planet. It's about time…
---
29) Youth Opportunities – general
Youth Opportunities is the largest opportunities discovery platform for youths across the globe. The purpose of this platform is to provide opportunities to young people to explore and prepare themselves to face the challenges and excel in their career growth. This platform works to bridge between youth and their scope to contribute to create a better world.
---
Question of the article
Are virtual internships the same as remote internships? If not, what makes them different? Tell us in the comments.
What others are saying
READ NEXT: 🇮🇱 There Actually Are Israel Internships Available During COVID-19
Subscribe to JobMob via email and follow me on Twitter for more ideas on where to find great internships.