Whether you've just begun to look for a new job or have been at it for months, there must be some tools you are using along the way. What are your favorites?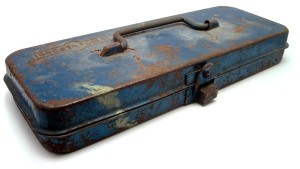 Such as…
Some of the tools that come to mind are:
Computer software, like Microsoft Word for resume writing
Websites you visit regularly, such as job boards or online tools such as Gmail
Books or e-books that you've found really helpful
Sandwich boards for getting attention on the street
And I'm only half-kidding about the last one.
In the comments below or via the JobMob contact form, please share your favorite job search tools even if you're not actively job hunting.
Why are these your favorites? What's so good about them?
What's in your box? Subscribe to JobMob via RSS or email and learn how other job seekers are reaching for success.