---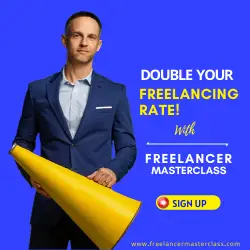 This article is brought to you by the new Freelancer Masterclass, The World's Best Freelancing Course.
Whether you're a beginner or expert, you'll learn how to have a career where you're in charge, where there is no corporate rat race, and where work doesn't feel like work.
Best of all, you can do it all from the comfort of your home, coronavirus quarantine or not.
Now just $97 – 90% off (COVID-19 special!) and if you contact Customer Support after your order and mention "JobMob", they'll refund you another 10%! Offer expires very soon.
---