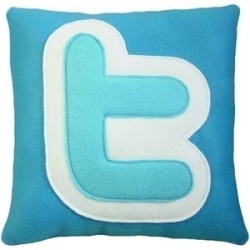 Like the classic phone book, being listed in the most popular directories is a surefire way to be found more on Twitter.
Directory listing tips
* Popular directories became popular because they are generally easy to use, and specifically so for listing yourself. Take advantage of all the options to give yourself exposure is as many relevant categories as possible.
* When a directory limits the number of categories (or tags) where you can list yourself (such as 5 for WeFollow, 10 for Twellow), browse all the categories that are relevant to your personal brand and then choose the best trade-off among the categories that you 'must' be in and the categories where you can rank highly e.g. on the first page of listings for that category.
Continue reading >> 5 Most Popular Twitter Directories That Will Grow Your Personal Brand