Here's a contest you can win with a single blog comment. Join in before Sunday night, ok?
This comment contest is sponsored by Powtoon.com.
Powtoon is "the best free animated presentation online software tool and PowerPoint alternative that supercharges your business presentations and animated video marketing." Put more simply, it's an easy-to-use website for making professional-looking animated videos that you upload to YouTube.
How is that relevant to job search?
Check this out:
Besides making a creative, animated video resume, you can use Powtoon for:
Targeting companies you want to work for
Project explanations, such as how you reached a specific achievement or result
Video ad campaign to build your personal brand, or an employer's
How to Enter
At the bottom of this article, leave a comment that answers one of these questions:

What is the most creative video resume you've ever seen and why?
If you've made a creative video resume in the past, share it and tell us how you came up with the idea.
Tell us why you deserve one of the prizes more than anyone else.
Don't be shy…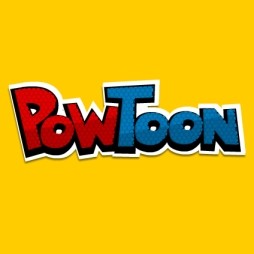 How to Win
Simple – Leave an impressive comment.
The winners will be the 3 people with the most impressive comments as judged by me (and possibly someone from Powtoon).
You, or anyone you know, can try to influence the choice of winners by leaving more comments in support.
Prizes
3 Professional-level Powtoon accounts for 1 year, a value of US$228 each
Rules
Must be 18 or older.
You can comment as many times as you like, answering any or all 3 of the questions, but you can only win one prize.
Be sure to use a real email address or Twitter account when you comment so that I can contact you if you win.
Contest Deadline
To be considered as entries in the contest, all comments must be submitted by this Sunday May 12th 2013, midnight PST, which is 10am Monday morning Israel time (check your local time here)
Good luck!
Subscribe to JobMob via RSS or email and follow me on Twitter for the coolest job search contests.