A recent trend in the blogosphere involves contests. Luckily, many of the contest bloggers are smart enough to allow non-bloggers to enter.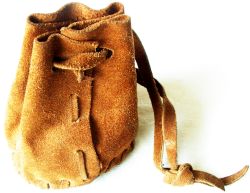 As a fun change of pace, here's a selection of ongoing contests. Good luck!
Contests for Bloggers
US$1800 in Help For Your Blog
John Chow is offering some great prizes for people linking to his site and signing up to his RSS feed.
Beanbag Chairs for Telephone Job Interviews
The Beef Jerky Blog wants you to get comfortable with their comfort contest giving away fuf chairs to 2 lucky winners.
You Deserve a Gift Today
Macs Money Blog's contest is trying to promote its new site FinanceFavorites.com. The bait is a US$50 gift certificate to Amazon.com.
Learn How to Job Hunt Only 4 Hours a Week
The Male Wail blog is giving away Tim Ferriss's terrific book The 4-Hour work Week: Escape 9-5, Live Anywhere, and Join the New Rich.
Grow Your Sphere of Influence
Lady Influence's blog is about Making Money Online. It's one of the most generous contests I've seen in terms of all the benefits she's giving to participating bloggers.
A Good Blog Deserves a Good Logo
The Prize Blog is offering you a shiny, brand new blog logo if you win their contest.
Free Blogvertising
Gadgettastic are hosting a competition where one lucky winner will win three months free advertising on their website.
Contests for the Rest of Us
Do You Take Cash?
BloggingContest.com is a new blog about blog contests (go figure…). You can win a US$75 cash prize for participating in this BlackStork.com-sponsored contest, and it only takes a comment on the their contest post to enter.
Improve Your Memory
Try winning The Memory Book: The Classic Guide to Improving Your Memory at Work, at School, and at Play by leaving a comment with the phrase ""MemoryMonth� below the contest announcement.
Terrific Headphones for Your Job Search Music
Win a pair of Bose headphones from One Man's Blog simply by subscribing to the blog via email.
Enjoy the break? Subscribe to JobMob via RSS or email for more winning interludes in your job search.