Take a break from the job search with some contests that are going on right now. Have fun and good luck!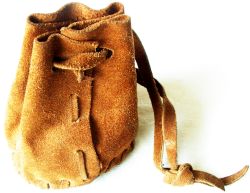 Get your PayPal account ready
Help a blogger new on the job
TheRookieBlogger's giving away US$50 to a random person who links to or leaves a comment on any of their November articles. Ends 30/11/07
Money for friends
SELlogs wants the largest MyBlogLog community. If you're a MyBlogLog member, enter their contest for a chance at the daily prizes until 30/11/07.
More money for friends
If you entered the above contest, this one's even easier. Joe Tech also wants the largest MyBlogLog community and is offering a random person US$100 to join each of his 3 MyBlogLog communities – here, here and here – by 30/11/07.
Once you're already a MyBlogLog member, don't forget to join the JobMob MyBlogLog community.
Comments for money
Online Tech Tips is having an RSS readers comment contest to thank their readers by giving away cash for the 800th, 900th and 1000th comments left on that blog. You don't need to be one of their RSS readers to participate though you do need to leave a comment – for any article on the blog – that's meaningful and not just a 'give me the money! ME!'
Comments for even more money
The FreebieSociety Forums is celebrating hitting 3000 users by trying to make a mega-long thread in their forums. Anyone can join and the US$200 winner is the person with the most posts (replies) on this thread by 01/12/07.
Contests for bloggers only
Beanbag chairs for telephone job interviews, Take 2
Still on – The Beef Jerky Blog wants you to get comfortable with their comfort contest giving away fuf chairs to 2 lucky winners. Ends 11/30/07
Enough money to buy a new resume
King Nomar is dangling a US$100 carrot for a random blogger that links back to his new webmaster forum. More details about the contest here. Until 11/30/07
Even your shopping list might do
Litemind's group writing contest is about lists. Blog a list of anything and then get voted it high enough to win the US$100 loot. Get your entry blogged by 11/26/07.
Keep every resume you've ever had on a USB stick (literally)
The Prize Blog is offering a real wood 2GB USB stick to a random blogger who joins their contest by 31/12/07. I have to admit, they do look pretty.
Prove your presence online
Online Presence is yet another blog about making money on the Internet. Their contest aims to get as many bloggers as possible to review their site. The site's design is functional and gets the job done putting the focus on their articles and some of their many ads. Many, but not too many ads, which is considerate when you take into account that the blog is about making money after all. It would be nice of them to create credibility by showing that they themselves are actually making money through their blogging. Ends 31/12/07
Profitable time-out? Subscribe to JobMob via RSS or email for more winning breaks in your job search.