On October 13th, JobMob will begin offering free job search and career audio podcasts for your learning enjoyment.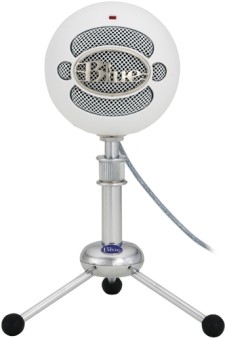 I'll now take questions about what this means for you.
Wait! What's a podcast?
A podcast is an audio or video recording that you can listen to or watch on your iPod (which is where the name came from), your computer, your cell phone, your mp3 player, whether at home, in your car, or on the street.
How do I get podcasts?
You can download podcasts for offline listening or you can "stream" (i.e. listen/watch) them directly from the website they were published on. Both options will be available on JobMob.
Why do I need podcasts? I like just reading JobMob as it is.
That's fine and please continue doing so. The podcasts are coming in addition to the articles you're used to seeing on JobMob.
I like audio podcasts in particular because I can listen to them while doing something else like exercising, washing the dishes, waiting in a doctor's office or sitting on the bus, so I think you'll enjoy them for the same reasons as well.
With JobMob's podcasts, sometimes recorded with the oddball microphone pictured here on the right, I'm hoping to make it easier for you to learn about job search whenever and wherever you want to.
What will be in the podcasts?
I'll be trying different things, but at first the podcasts will be interviews with world-renowned experts on job search and careers – both in Israel and abroad – and later there will be other kinds of podcasts such as people telling their job search success stories.
The first podcast on October 13th 2009 will be an interview with Gary Vaynerchuk about entrepreneurship, personal branding and how to attract job offers without searching for them. I hope you enjoy listening to it as much as we enjoyed making it.
I'd love to hear your feedback and suggestions about what kinds of podcasts you would find most useful, who you'd like me to interview, or just whether or not you think this is a good idea. Please tell me in the comments below.
Subscribe to JobMob via RSS or email and follow me on Twitter for job search and career podcasts with top experts from around the globe.