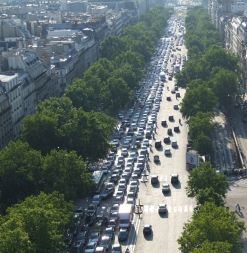 The key to winning the traffic-oriented JobMob Guest Blogging Contest (now over) and similar blog events is your ability to attract Web visitors to your articles. Here are expert blog traffic tips to help you do just that.
Follow These Tips
"Write stuff that people want to read and share", Seth Godin, How to get traffic for your blog
"Social news and bookmarking sites", The 10 Most Effective Ways to Increase Blog Traffic
Mention a famous person recently in the news, Michael Demmons, How To Increase Blog Traffic
"Post your comments on highly trafficked blogs", Peter Bromberg, Effectively Promoting your Blog (or WebSite)
"Get Links", JohnTP, How to increase your blogs traffic -part1 and Lyndon Antcliff, The Enormous Linkbait list
"Participate at Related Forums", Rand Fishkin, 21 Tactics to Increase Blog Traffic
"I made effective use of trackback links to popular sites", Adrian W Kingsley-Hughes, Three simple actions that doubled my website traffic in 30 days
"Submit articles to newsletters", Allan Gardyne, 77 Ways to Get Traffic
"Use Many Web Services", 43Folders, increase my blog traffic
"Add a link… in your email signature file", Znet India, 13 Ways to Drive Traffic to Your Blog
Bonus
"Try to be in first 5 commentators of your favorite blog", 3 Good Blog Habits To Get Huge Traffic For Your Blog
"Buy Views", Increase Blog Traffic with StumbleUpon
Was this list helpful? Subscribe to JobMob via email or RSS for more tips on how to reach your goals.