No one does a funny infographic about resume verbs better.
I've loved The Onion ever since I discovered it back in university.
I have one of their books, and I still visit their website from my smartphone all the time, so it felt right to finally give my own salute to The Onion.
Enjoy!
Job search infographics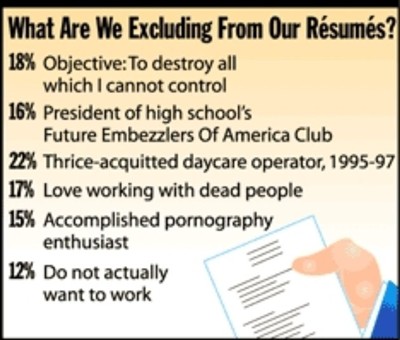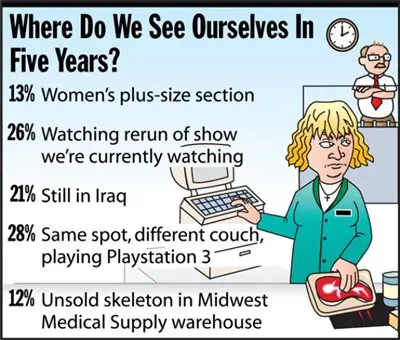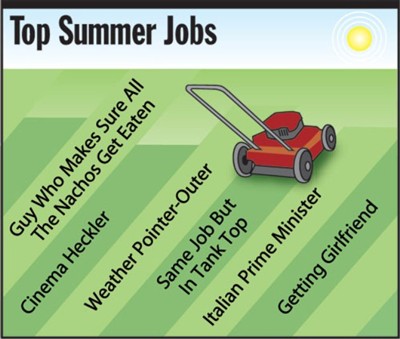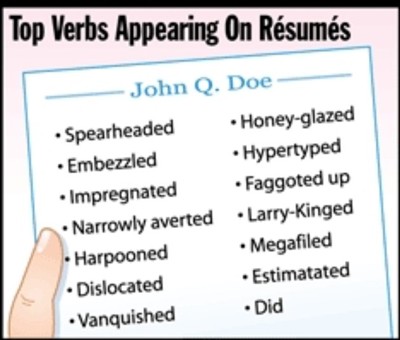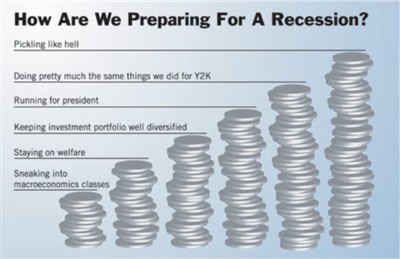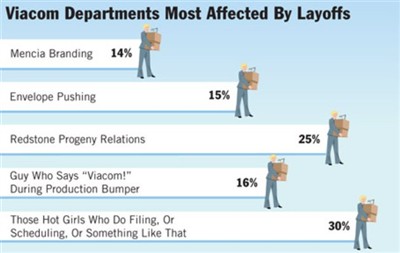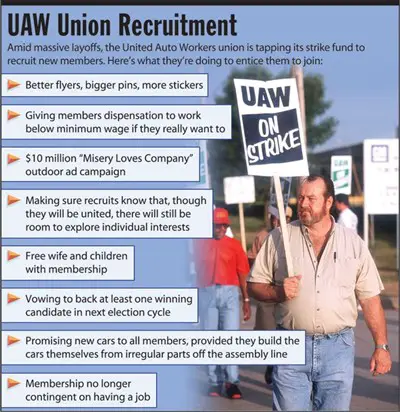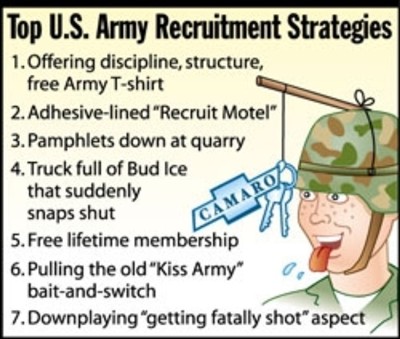 Work-related infographics and statshots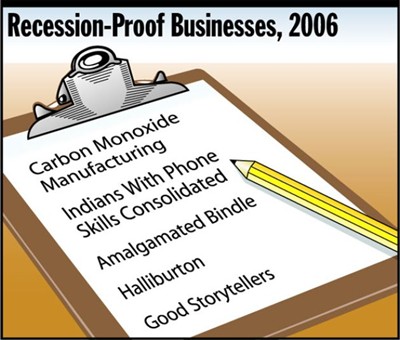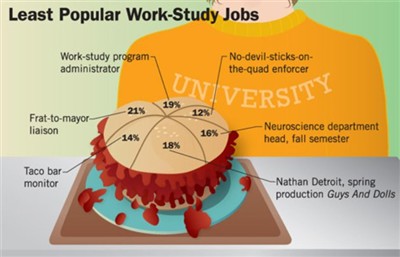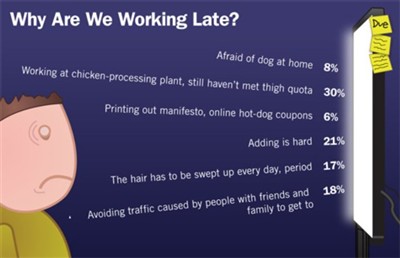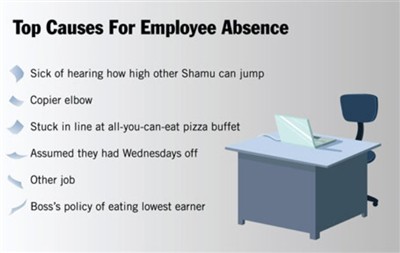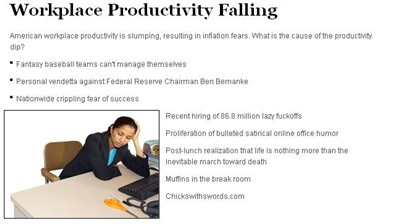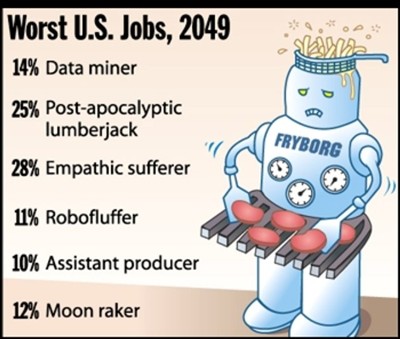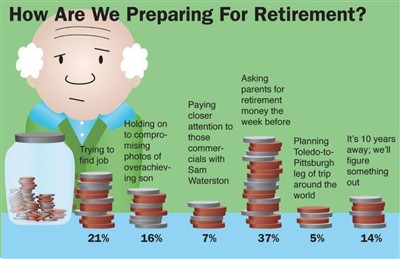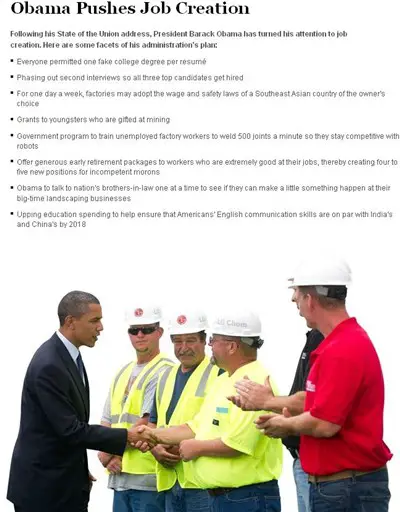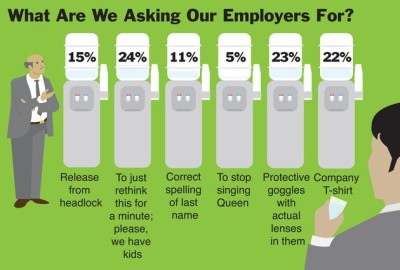 NEXT: if you liked this article, you'll love my 20 Funny Job Related Charts and Graphs.
Question of the article
Which is your favorite infographic? Tell us in the comments.
Subscribe to JobMob via RSS or email and follow me on Twitter for more funny job search visuals.