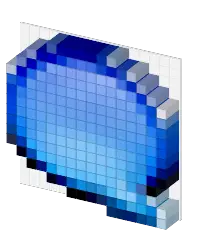 Taking a look back through the JobMob archives, there are a number of questions that I've asked the JobMob Community in the past and would now like to ask you again.
Please click through to at least one article and leave a comment in response to the question asked.
Of the 5 times that I've had to look for a job, only once was I forced into that position as a result of someone else's (poor 🙂 ) decision making. That makes a big difference.
Over on Secrets of the Job Hunt, Chris Russell refers to an interesting anecdote told by Harry Joiner on his blog the Marketing Headhunter recounting the tremendous efforts of a job seeker to understand the company he would be interviewing for.
I love the Internet. I hate boredom. In 2007, it has now been 13 years that I've been online and to be perfectly honest, I don't think that I've ever been bored online in all that time.
Looking forward to hearing from you 🙂
Feeling pressured? Subscribe to JobMob via RSS or email for more stress-relieving job search discussions.