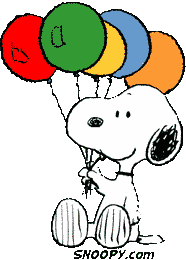 Today's my birthday. That might seem like a good time to take the day off – er, when it's your turn, I mean – but this once-a-year event can actually help your job search.
People Love Birthdays, So Build on That
Here are a few suggestions for birthday-oriented job hunting activities:
Mention that it's your birthday where possible. In your cover letter, in a follow-up conversation on the phone, pretty much whenever you think that you may be able to sway someone with that fact. You'd be surprised how this can work in your favor, if anything to just get a receptionist to remember your message.
If you happen to learn your recruiting contact's birthday, use that excuse to call and remind them that you're still interested in that position.
Companies have birthdays too. For example, Google just turned 9. If you're applying, wish them Happy Birthday in one of your contact attempts.
Your birthday should be a fun day. Make it a great one by getting one step closer to your dream job.
Don't forget to enjoy yourself! Subscribe to JobMob via RSS or email for more ways to make the best of the job hunting moment.